Trade between Vietnam and South Africa is expected to further expand on the basis of the current solid foundation, Vietnamese Ambassador to the country Hoang Van Loi has said.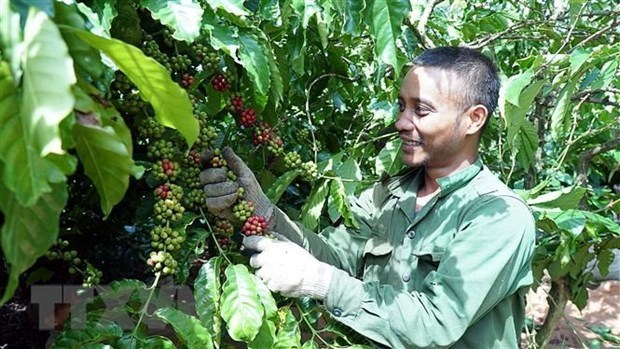 Illustrative image
In an interview granted to the Vietnam News Agency, the diplomat said Vietnam is likely to boost its export of farm produce, ceramics, furniture, and consumer goods, and it will import fresh fruits, coal, minerals, and chemicals from the African nation.
He noted that Vietnamese enterprises are exploring opportunities to not only import goods from South Africa but also take into account the possibility of investment in production and taking advantage of raw materials and preferential tax policies for producing export goods.
Two-way trade between Vietnam and South Africa in 2022 hit 1.3 billion USD.
Loi said that there is an ample room for Vietnam and South Africa to further strengthen economic, trade and investment cooperation.
In November last year, the embassy coordinated with the Vietnam Trade Promotion Agency (Vietrade) under the Ministry of Industry and Trade (MoIT) to organise a delegation of nearly 20 businesses operating in many industries to South Africa to explore the market, and promote connection with partners in the two economic hubs of Cape Town of Western Cape province and port Durban city of KwaZulu-Natal province.
The embassy also co-organised two ASEAN - South Africa investment and tourism promotion programmes in the year, focusing on mining, renewable energy, maritime logistics infrastructure, investment, automobile industry, wood processing, plastics, textiles and footwear.
The agency has also worked hard on supporting information verification and solving difficulties facing businesses of both countries, the diplomat said.
He advised Vietnamese businesses to carefully consider and directly meet partners before deciding to cooperate with them, especially issues related to delivery schedule and payment.
South Africa is the largest trading partner of Vietnam in Africa, and also the only "Partner for Cooperation and Development" of Vietnam in this continent. Meanwhile, Vietnam is the ninth biggest trading partner of South Africa in Asia.
According to the ambassador, a Vietnam Day will be organised in South Africa in 2023 as part of the activities to celebrate the 30th founding anniversary of diplomatic ties. The event is hoped to offer a good chance for the two countries to enhance cooperation, thus creating an impetus to soon lift the bilateral trade to 2 billion USD./.
VNA