Binh Duong provincial Department of Health has just announced that 2,047 youths selected for military services and tested against Covid-19 have been all negative to the disease.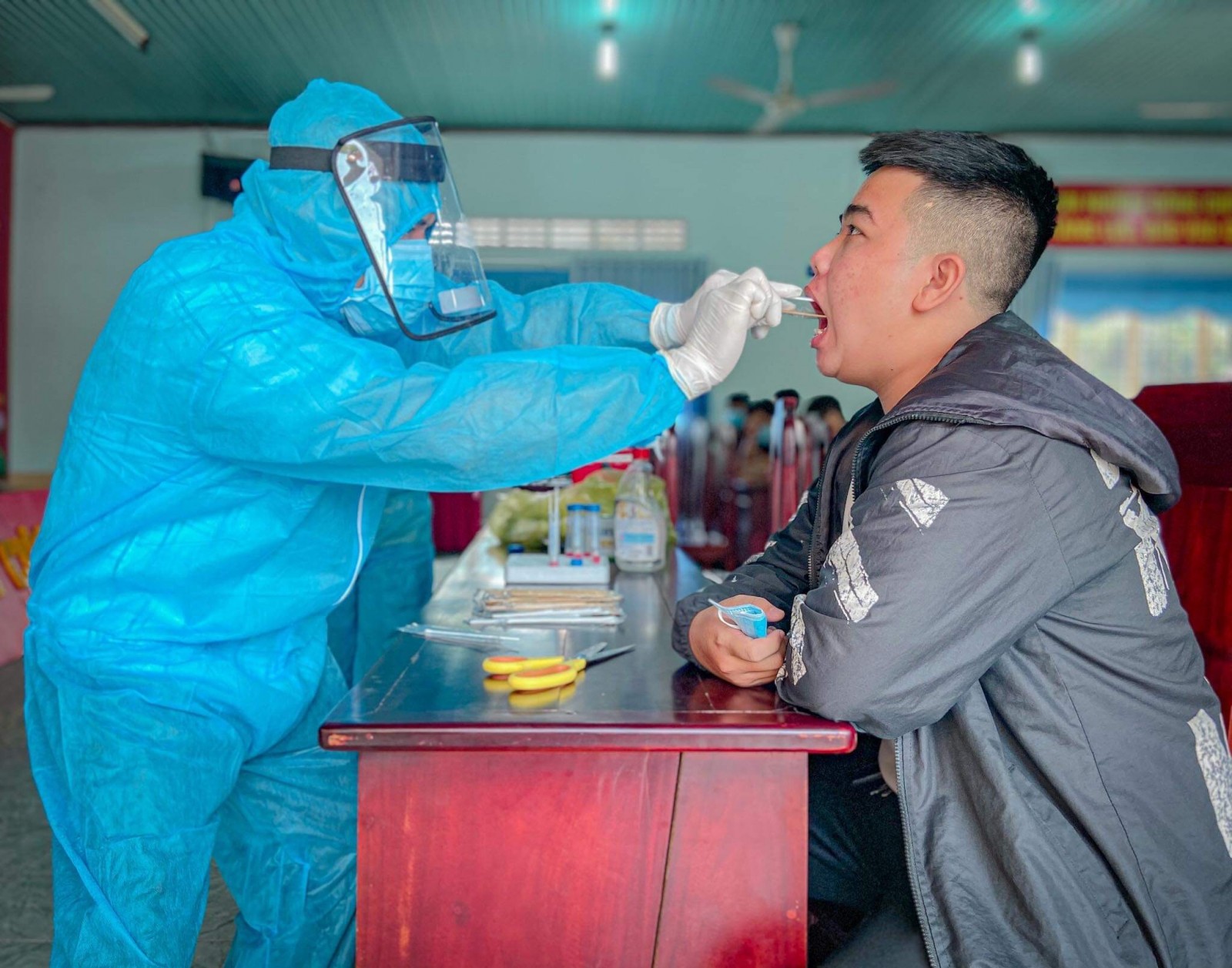 Samples of Covid-19 testing are taken from youths recruited for military services in Ben Cat town
Previously on February 27, the provincial health sector simultaneously took 476 pooled samples (from 3 to 5 people on a sample) in 9 districts, towns and cities where young people were being recruited into the military services. The Covid-19 aggregate sampling and screening method was developed by Binh Duong to exclude young people who were positive for Covid-19 before the handover ceremony was held.
The youths enlisting in the army services were examined by doctors who then took samples of oropharyngeal fluid to check for Covid-19 in each time frame based on the list provided by communes and wards. In addition to taking samples for 2,047 enlisted youths, Binh Duong also tested on drivers and on-duty personnel.
In order to ensure epidemic prevention and control, the testing was organized closely by functional forces and in accordance with regulations. Everyone who came to the test would wear mask and wash their hands by sanitizer and sit in accordance with the rules of distancing and make medical reports.
Reported by Kim Ha – Translated by Vi Bao