In these sunny then rainy days of the erratic summer weather, at epidemic hotspots, there are many touching images of on-duty forces for the Covid-19 prevention control.
At Dau Tieng town of Dau Tieng district, medical staff urgently prepared for a Covid-19 combat plan. After a long day and night of tracing, sampling and implementing professional measures to control the outbreak, voluntary "blue-shirt warriors" began to drop with fatigue. Some of them sometimes had to lean back to take a nap before continuing their work, because they were too tired and lack of sleep.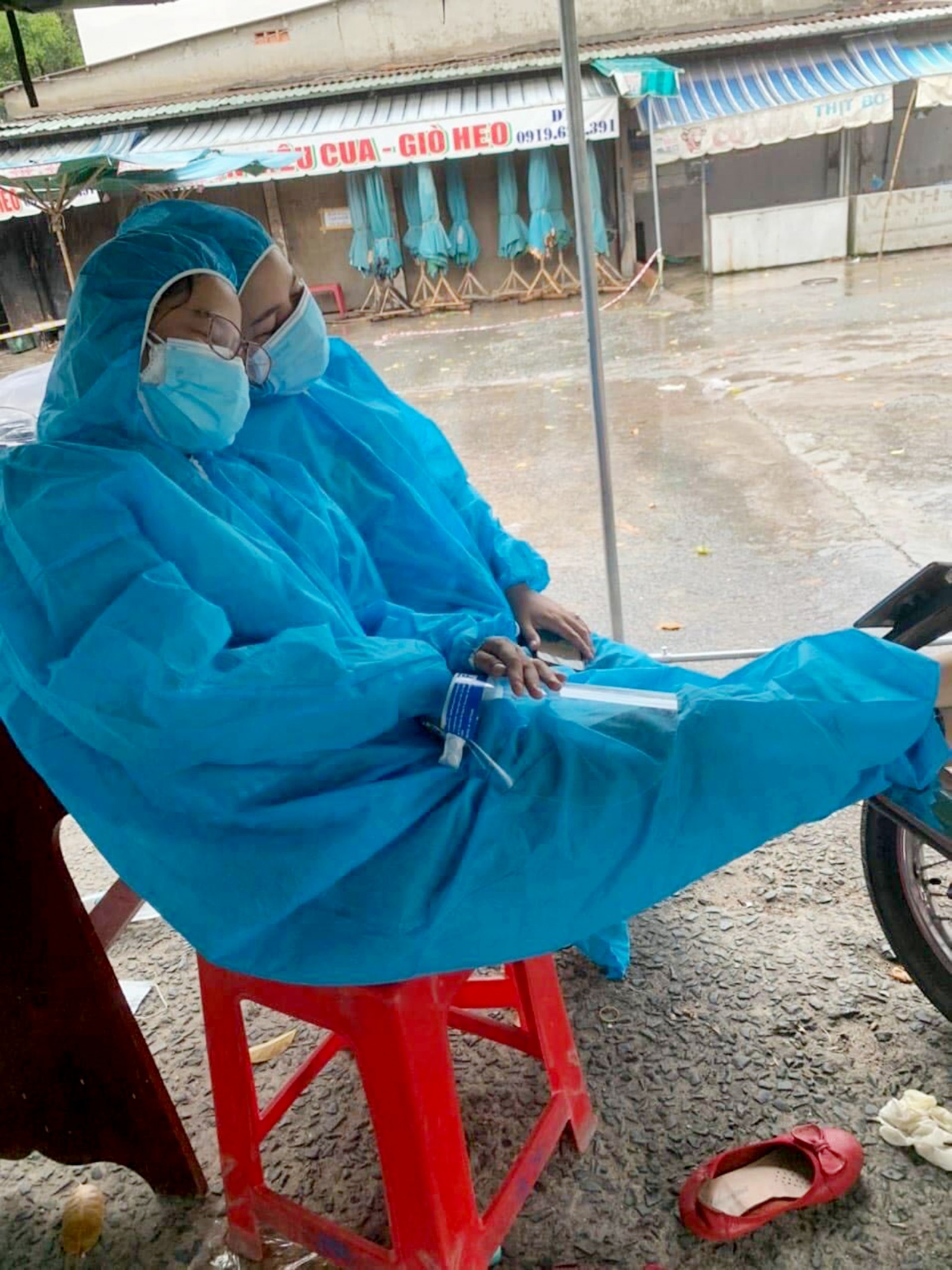 Two female volunteers of anti-epidemic force in Dau Tieng district take a nap before continuing their work in the afternoon.
Dr. Bui Cong Chien, Director of Medical Center of Dau Tieng district, said that despite being fully trained and experienced in dealing with epidemics, as facing with practical situation that had many stressful and complicated developments, medical staff cannot avoid certain confusion. However, only a week after being in this anti-epidemic combat, the "blue-shirt warriors" have become stronger. Practical combat experience at epidemic hotspots in the district from the past few days has turned these young girls into real soldiers.
At medical areas in Dau Tieng town in the past few days, there were also the presence of blue-shirt volunteers striving to prevent the outbreak of disease. Their efforts has touched the hearts of many people. Therefore, the motto "We go to work for you, please stay at home for us" of medical staff is a message of love and kindness. We had better distance yourself from other people, limit going out of your home, do not gather in large numbers of person so that the work of blue-shirt volunteers will be less hard, and life could soon return to normalcy.
Reported by Dinh Thang - Translated by Ngoc Huynh