On July 17, the Steering Committee for Covid-19 Prevention and Control in Thu Dau Mot city said that after three negative test results for SARS-CoV-2, 660 employees of Wanek Company were eligible for getting back home. It is known that among the 660 mentioned above workers, 304 of the company's workers have beenn in medical quarantine at Phu Hoa 2 primary school and 373 in medical quarantine at Phu Hoa 3 primary school in Thu Dau Mot city have completed the quarantine and been tested 3 times with negative results as prescribed by Ministry of Health.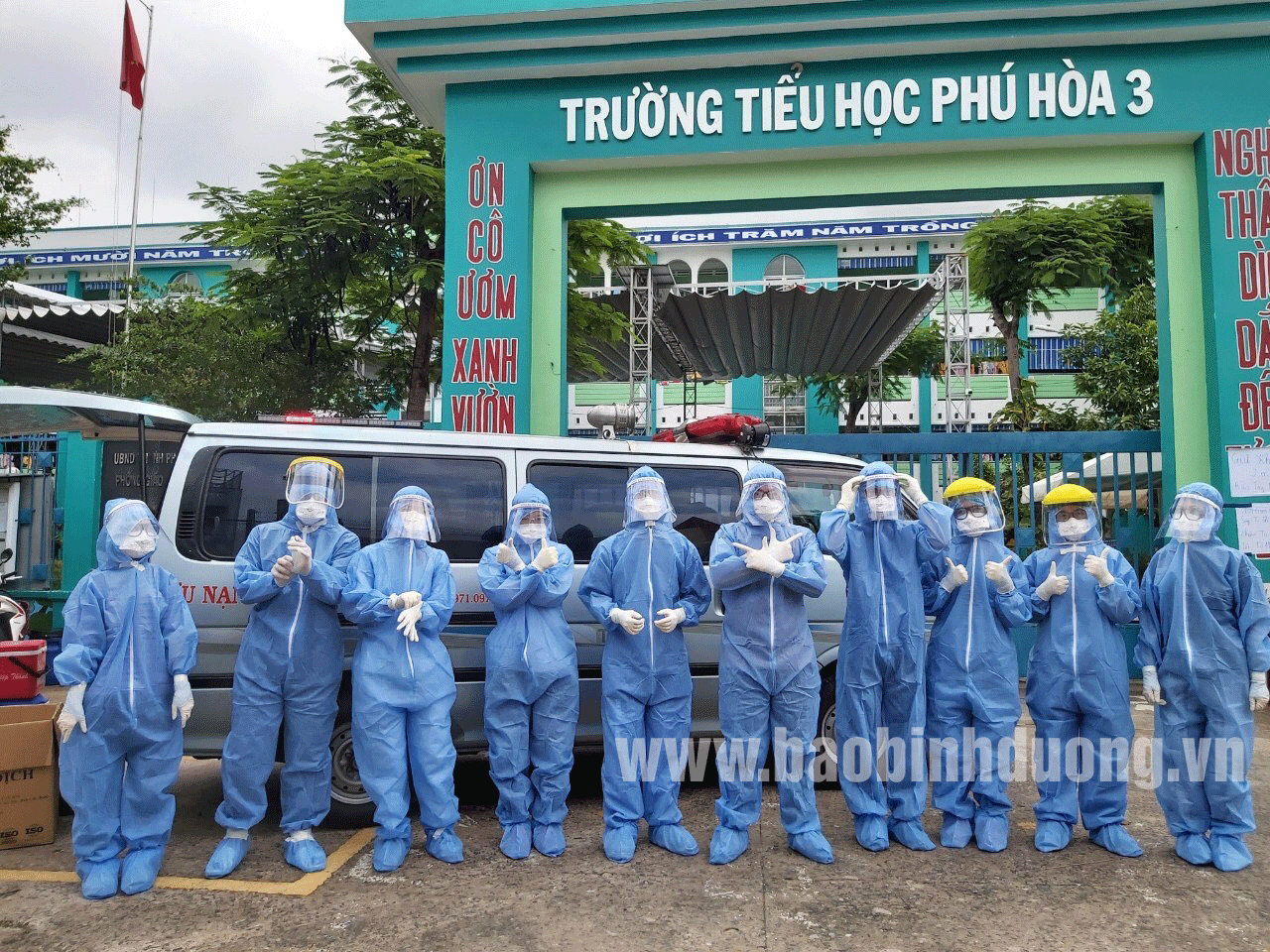 The medical forces fulfill their tests of samples to identify 3 times of negative to Covid-19 against 373 workers of Wanek Company after their concentrated quarantine at Phu Hoa 3 secondary school
The certificates also required cases of completing concentrated medical quarantine, after returning home, to necessarily and strictly abide by the instructions and regulations on home isolation and to voluntarily comply with the epidemic prevention and control measures according to the regulations and recommendations of the health sector by strict following of the 5K principle of Ministry of Health.
Currently, Thu Dau Mot city Medical Center has also taken samples for 450 workers of Wanek Company who are in medical quarantine at Thu Dau Mot University and are waiting for results from the Center for Disease Control to take the next steps of processing.
Reported by Minh Duy - Translated by Vi Bao