On Nov 20, in Di An City, Vo Van Minh, Deputy Secretary of Provincial Party Committee, Chairman of Provincial People's Council, chaired a meeting with people of Di An City on the "Overall program of state administration reform for 2011-2020 period; results of the state administrative reform plan 2016-2020; to guide key tasks for administration reform in 2021-2025 period". The meeting also had the participation of leaders of departments, agencies, branches, Di An city's government and more than 200 people in the city.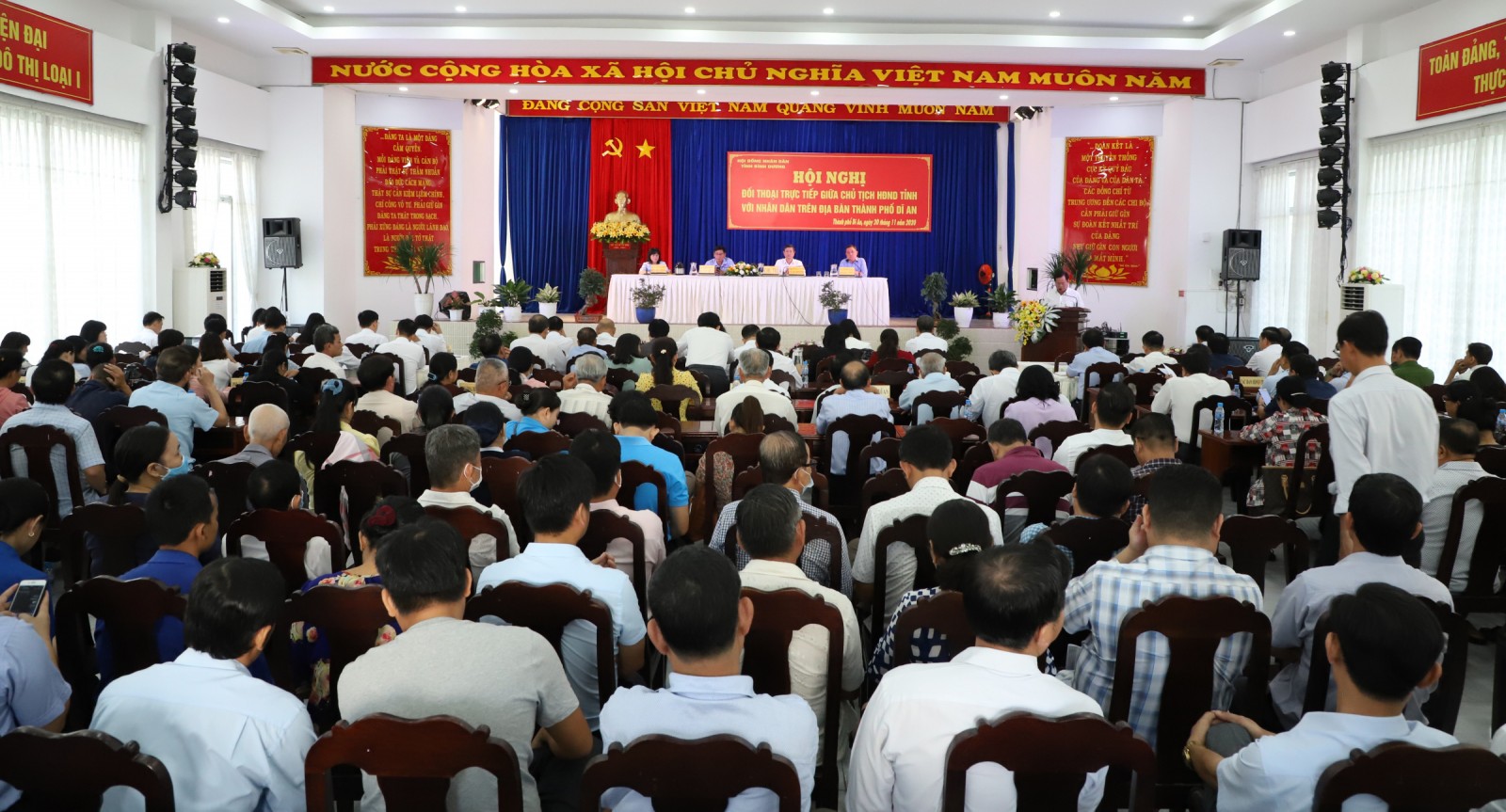 Many opinions of people and enterprises were expressed at the meeting, also reported on problems and shortcomings related to administrative reform in the province in general and Di An city in particular; solutions and recommendations were also given. Representatives of departments, branches, and People's Committees of Di An City answered questions at the conference.
Speaking at the meeting, Mr. Vo said that the results gained by the province as well as Di An city in administrative reform 2016-2020 period were encouraging, a good foundation for administrative reform in the next stage.
He suggested that in the coming time, Provincial People's Committee needed to direct and assign specific tasks to functional agencies and district People's Committees to soon overcome the shortcomings and limitations pointed out by the people; to pay attention to and settle proposals and recommendations of the people and enterprises in order to promptly remove difficulties; direct and administer the administrative reform work closely linked with the implementation of Smart City Project.
Reported by Ho Van - Translated by Ngoc Huynh