Vinh Tan old war zone of Tan Uyen town has eyed a rapid change. The former solely-agriculture-based area has become a new, spacious, clean and beautiful urban area.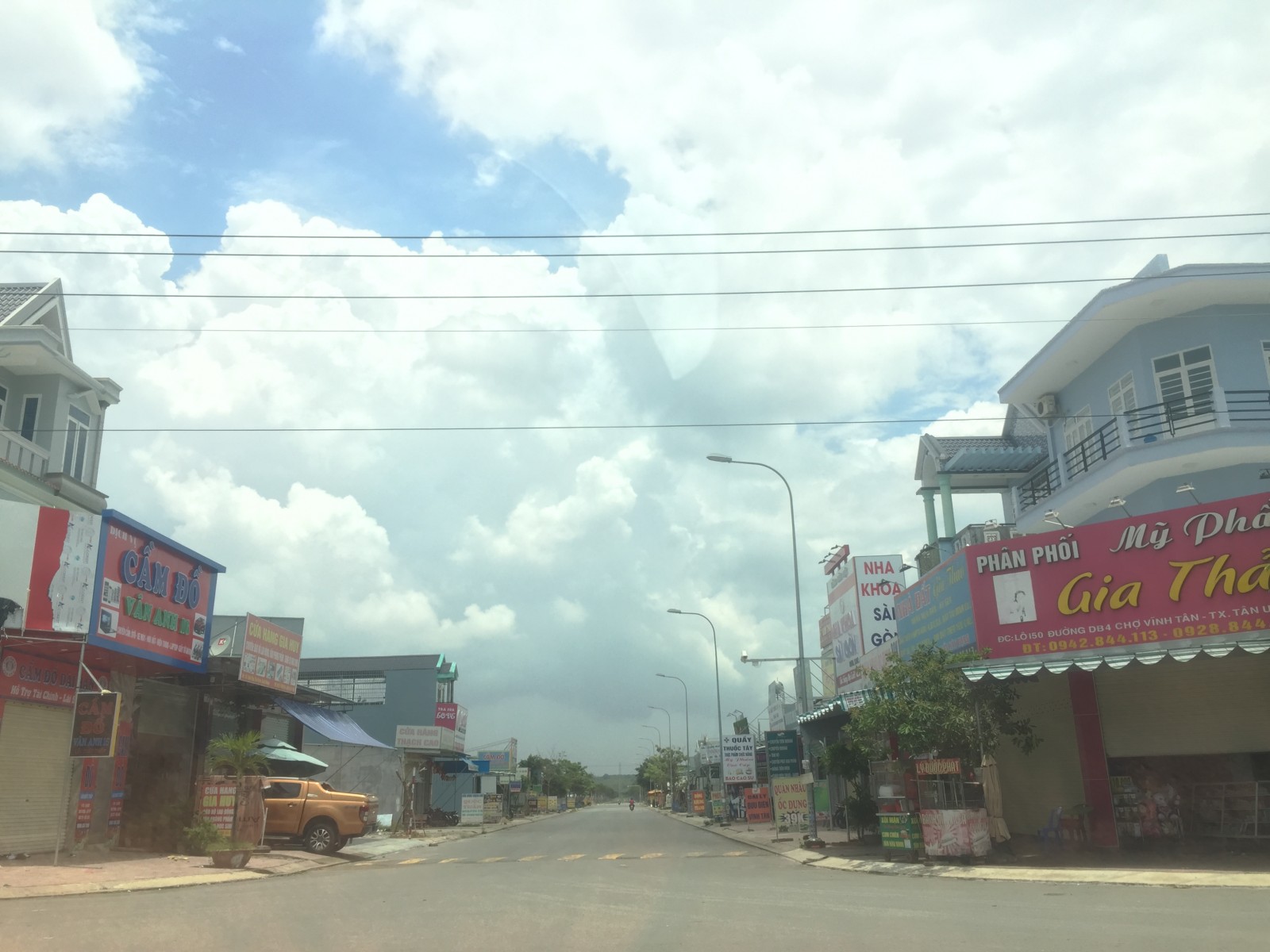 Urban infrastructure of Vinh Tan ward is invested in a civilized and modern manner.
The formation of a new urban center
Vinh Tan ward has made a visible change. Infrastructure is increasingly spacious, clean and beautiful. Modern VSIP industrial park has been filled with factories and companies. In the area, wide roads are asphalted, alleys are connected to facilitate goods transport and meet commuters' demand. The changes of Vinh Tan are presented by a spacious and civilized face of a new urban area.
In order to achieve the above results, in recent years, the government and people of Vinh Tan ward have made great efforts and determination for the construction of infrastructures, unanimously followed the motto " people and government work together". In 2020, Vinh Tan ward invested in upgrading 5 rural roads with a total length of 2.33 km and 2 capital construction works. Up to now, the ward has completed 7/7 works and put into use, set up settlement dossiers of 7 works with a total disbursement value of more than VND 7.5 billion. In addition, the Ward People's Committee petitioned to upgrade 7 roads, build 2 new capital construction works, including 300-seat hall of the ward People's Committee and canteen of the Ward Military Command. The works were approved by the Town People's Committee; investment period is from 2020-2021. In addition, the ward encouraged inhabitants to establish fund to install a lighting system on two roads with a length of 445m, total amount of more than VND20 million.
Doan Minh Tuan, Chairman of Vinh Tan Ward People's Committee, said that new modernly built Tan Uyen Industrial and Urban Area had attracted investors and labor force from many regions coming here to work and live, stimulating trade - services, changing urban appearance of the ward. In addition, in 2020, the investment in urban upgrading and renovation of rural roads in the ward was executed, ensured the progress of disbursement of settlement for works. The inspection and handling of construction order was strengthened. The urban appearance has been increasingly spacious and clean, contributing to the construction of civilized and urban ward.
Nguyen Van Khanh, a resident of Vinh Tan Ward, said: "Responding to the campaign "The whole people join hands for new rural construction, civilized urban", "Model roads", "Bright, green, clean, beautiful and safe" roads, local residents eagerly planted flowers and trees, renovated streets, contributing to the urban construction ".
To improve people's lives
In order to meet the daily living needs and improve people's lives, Vinh Tan ward has promoted the call for resources for the construction of commercial - service infrastructure in the form of socialization. Vinh Tan market of the ward is spaciously invested by enterprises. The market is full of fresh goods to serve shopping needs of people in the area. Restaurants, service shops grow continuously close together. Currently in the ward, there is one Bach Hoa Xanh convenience store and about 800 individual production and business establishments such as retailers, food, restaurants, hostels, lodging houses.
Nguyen Thi Xoan in D04 Street, Vinh Tan market, Vinh Tan ward, said: "Previously this neighborhood was rubber plantations. Our lives depended mainly on latex income. Since the formation of VSIP Industrial Park in the area, this resettlement area and Vinh Tan market were built up, people here have switched to business services. The streets are bustling; people's lives have been improved since then."
In 2020, due to the Covid-19, production and business faced difficulties. However, companies inside and outside Tan Uyen Industrial and Urban area continued to maintain stable operations. Currently in Tan Uyen Industrial and Urban Area (VSIP 2 Expansion Zone) there are 142 enterprises, outside area of the industrial park has 28 enterprises.
Reported by Phuong Le - Translated by Ngoc Huynh