In the first days of new year 2021, many enterprises in the province began their production and fulfilled contractual orders with the expectation of an efficient production and business year.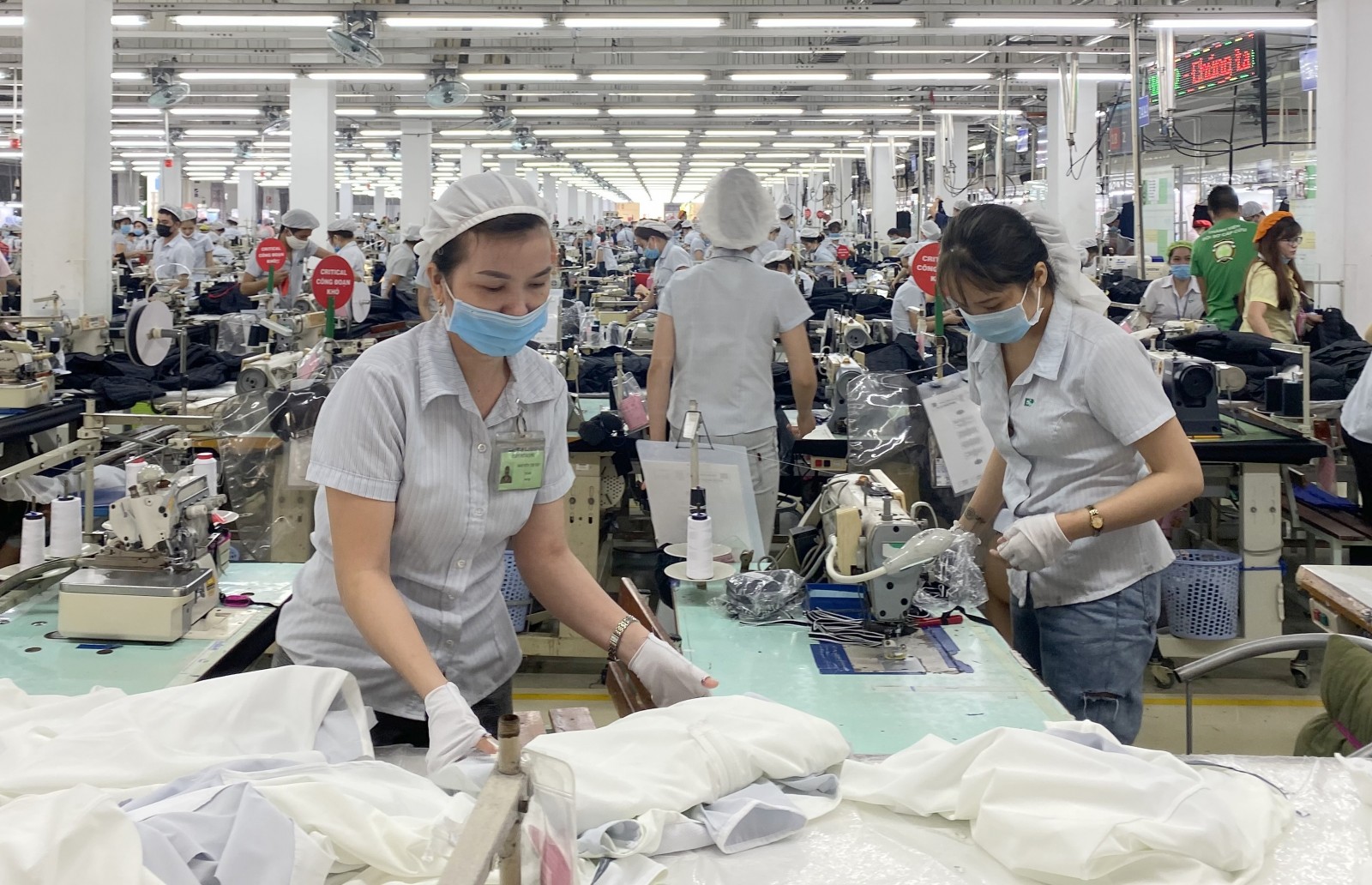 Manufacture at Printa Vietnam Company (Song Than 2 Industrial Park, Di An City) at beginning of the new year.
High determination
With determination to complete the plan set out, right from the first month of the New Year, enterprises in the province have put more effort into on production and business. Tran Chien Cong, General Director of Binh Duong Water - Environment Joint Stock Company, during the Tet holiday, the company guaranteed task assignment to their staff to serve people's needs. On Feb 17, 100% workers returned to this company for work. The active working atmosphere in the early days of new year motivated workers' emulation spirit to complete tasks in 2021.
In first days of new year, efforts were made to overcome difficulties in order to create a "push" for production by many enterprises in the province. Phan Le Diem Trang, General Director of International Garment Joint Stock Company (Ben Cat Town), said that in 2020, despite many difficulties, the company basically overcome. That is the motivation and joy for workers of the company to start their work right from the first days of new year. The company will continue to implement a number of solutions, including organizational restructuring, maximize production plans, and practice thrift; Focus on applying modern technology in all production stages in combination with training, improving management skills and competence of employees with the goal of achieving high results in 2021.
A good news from Vinamit Joint Stock Company is that the development of organic agricultural product export to the international market. To accomplish this goal, Vinamit will actively participate in major food fairs, connect information with foreign corporations. The company also expects that organic products could dominate domestic and foreign markets. The energy on the first working days of the company's workers is an important element to improve production and business efficiency.
Agricultural businesses and farms also simultaneously re-started their work. Dan Tieng agricultural cooperative (Tan Dinh commune, North Tan Uyen district) also started production right from beginning of the year. Nguyen Van Tieng, Director of the Cooperative, said he continued his efforts to create high quality products from firsts day of the year, determined to maintain the prestige of North Tan Uyen citrus fruits. In 2021, the cooperative hopes to have a new progress in dominating the domestic market, especially right in Binh Duong.
To ensure safety
Obviously, efforts and determination to work right from first days of the new year have brought businesses confidence and expectation of a successful completion of production plans, significantly contributing to the economic development of the province. Most importantly, at beginning of the year, businesses are highly aware of assuring the COVID-19 prevention and control.
Nguyen Thi Ngoc Ha, Trade Union Chairwoman of Chi Hung Company Limited (Tan Uyen Town), said every day, the company conducted temperature measurement and hand disinfection for all workers. As a company with a large number of employees, guaranteeing their health, stabilizing production and business is the goal in the current situation. Facing complicated developments of the pandemic, this goal has been thoroughly implemented by the company.
With 5,000 workers at the factory, Directors Board of Printa Vietnam Company (Song Than 2 Industrial Park, Di An City) determined that the implementation of measures to prevent and control COVID-19 was a priority. Medical declaration of workers, who returned home on Tet holiday, is strictly implemented right from the year-beginning. The company has a department to monitor and check the compliance of wearing face masks at offices and workshops. The company recommends that workers having unusual symptoms must promptly report to medical department to be handled.
At Thuong Nguyen Company (Tan Uyen Town), epidemic prevention and control at beginning of the year has been carried out through two strict rounds. After disinfection and cleaning of means of transport for all employees, the company conducts medical declarations of all employees within 10 Tet-holidays. The company also does well the dissemination of diseases and epidemic among employees and requires everyone to correctly declare, to ensure safety in production and business.
Reported by My Phan - Translated by Ngoc Huynh