Currently, of 66 nations and territories of foreign direct investment (FDI) into Binh Duong, Japan is on the lead with nearly 320 projects of totally nearly USD 5.7 billion, accounting for 21.4% of total FDI into the province.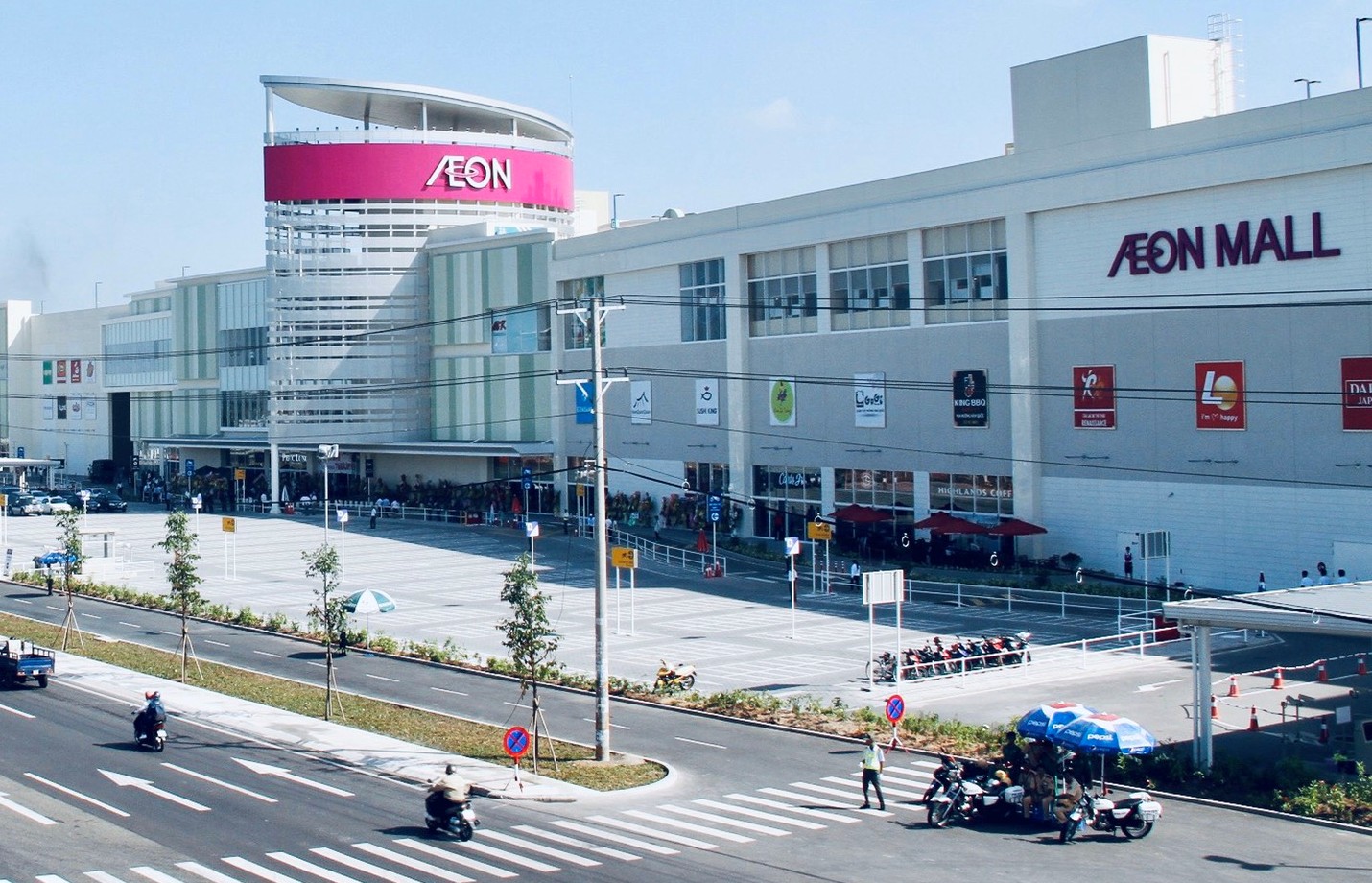 Aeon Group, a popular retailer of Japan, has invested to the commercial center project at the cost of USD 95 million in Binh Duong province. Photo: Xuan Thi
Prioritized choice
Binh Duong has always been rated as one of the leading localities in the nation in attracting FDI - an important resource for Binh Duong to have an annual GDP growth rate at 2 times higher than the national average. In the first 10 months of 2020, total newly registered capital and FDI added projects are estimated at nearly USD 1.7 billion. Among countries investing in Binh Duong, Japan is leading with 320 projects of total investment capital of nearly USD 5.7 billion, accounting for 21.4% of total FDI capital of the province.
Japanese FDI projects in Binh Duong are mainly on electronic component production, electronic circuits and chips, automobile assembly, iron and steel, and supporting industries, including big names of Tokyu Group (the real estate business project named Tokyu Binh Duong Urban Area with a total investment of USD 1.2 billion), Sun-S Group (the project of manufacturing electronic components and equipment by Wonderful Saigon Electrics Co., Ltd. (invested by Sun-S Group) with a total capital of USD 450 million), and Aeon Mall Vietnam Co., Ltd. (Aeon Mall Binh Duong project invested by a total capital of USD 95 million. Recently, Japanese investors has continued to pour capital resources strongly into infrastructure, urbanity, trade and service development, namely: Becamex Tokyu urban bus, Sora Garden Urban Area, Midori Park Luxury Apartments, Hikari Japanese-style food and service area and many more. These projects have been contributing to promoting the socio-economic development of the province. According to Binh Duong provincial Department of Planning and Investment, on average, each project of a Japanese enterprise investing into Binh Duong has the capital of over USD 20 million, the highest average figure among nations currently investing into Binh Duong.
An important investor
According to Okada Hideyuki, Chairman of the Japan Business Association in Ho Chi Minh City, in the context of a complicated Covid-19 epidemic, the production of components and accessories in the supplying chains is not responding to the plans of Japanese companies. Meanwhile, Vietnam has emerged as a nation of early disease control; thus, attracting special attention from Japanese businesses. This is a great opportunity for Vietnamese industrial parks to be connected with Japanese enterprises in order to attract investment into and develop some localities. In particular, 15 Japanese enterprises selected by the Government to be offered capital for the program of "supporting the diversification of overseas supplying chains" are all operating in Vietnam. This support helps businesses continue to expand production activities or invest into new factories.
At recent online workshop of promoting Japanese investments co-held by Osaka Chamber of Commerce and Becamex IDC, representatives of departments and sectors have introduced their competence, potentials, competitive advantages, and policies of luring investing enterprises into industrial parks and clusters of the province. Accordingly, the relation of Binh Duong provincial authority, Becamex IDC and Japanese investors is bonded.
Mai Hung Dung, permanent Deputy Chairman of Binh Duong provincial People's Committee informed that Japan is currently on the top of nations and territories of investments into the province. Japan market is prioritized in terms of investment and commercial promotion by Binh Duong provincial authority.
Japanese enterprises, for the time, have mainly invested into supporting industries that Binh Duong and the whole nation are lack of. Japanese enterprises in the province have all observed laws and been under effective operations with application of modern equipment and technologies friendly to the environment and great care for lives of working people. Binh Duong provincial authority has always prioritize FDI projects of advanced, new, modern and highly value added technologies to stay connected in global supplying chain. Being a province of strong industrial development, Binh Duong province is among the best choice for foreign investors seeking for investments into Vietnam.
Reported by Ngoc Thanh - Translated by Vi Bao