71 years ago, the 1st Vietnam Youth Federation' National Congress on February 1950 in Viet Bac decided to take 9th Jan as the Traditional Students' Day. To follow the heroic tradition of previous generations, students' movement always creates a good environment to help students forge virtue, practice, dedicate themselves to the career of building and defending the fatherland.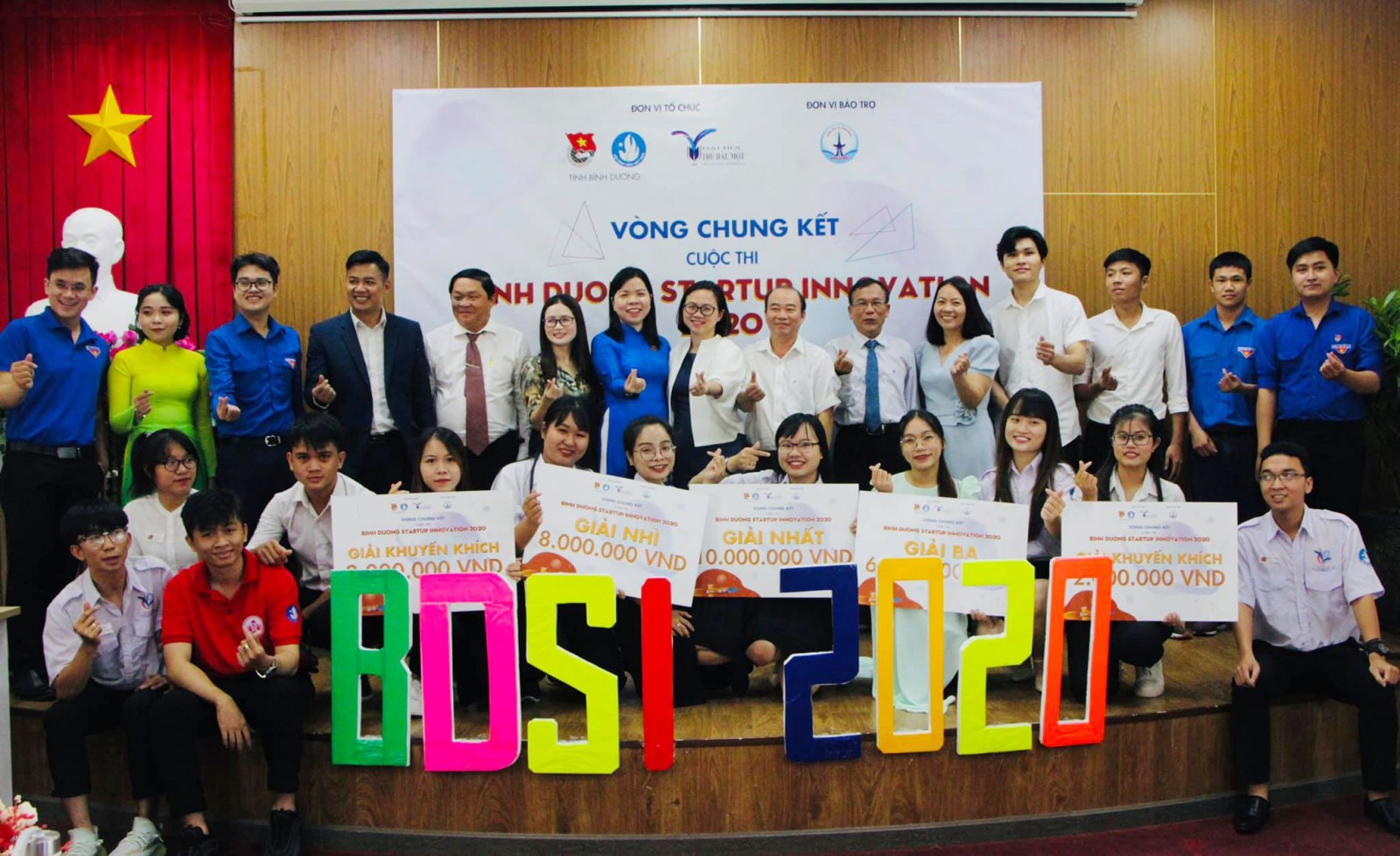 Provincial Youth Union, Provincial Students Union in collaboration with Thu Dau Mot University, Department of Science and Technology held a startup contest themed "Binh Duong Startup Innovation" 2020 attracted the participation of a large student number.
To follow the traditional fire
On 9 Jan 1950, National Rescue Youth Union and Sai Gon -Cho Lon Students Union mobilized more than 2,000 students and teachers to stand up, demanded security for students, demanded the freeing of arrested students and reopened schools. Although the demonstration was brutally suppressed, the fighting spirit and sacrifice of young Tran Van On sparked a fire of deep hatred in the hearts of millions of students at that time. That historic event was a testament to the undaunted fighting spirit of Tran Van On and students in early days of the resistance...
Nguyen Minh Son, Permanent Vice President of Provincial Students Union, said that student movements of Vietnam in general and of Binh Duong in particular in recent years has gained many important results. Over 10 years, the Provincial Students Union made outstanding accomplishments in solidarity, gathering, orientation and caring for students. Activities of Provincial Students Union have gone into depth, were increasingly improved, and left many good impressions on students in and outside the province.
Indeed, although there were many difficulties, especially in 2020 due to the complex situation of Covid-19, Binh Duong student movement completed tasks set out in the school year; At the same time, continued to have new developments through various and exciting activities attracting a large number of members. From practical activities, there were many good examples of students in all fields; they achieved the title of "Student of 5 Goods" at all levels, especially examples at the Central level. In 2020, Binh Duong had 32 students who gained the title of "Student of 5 Goods" at provincial level and 2 students of "Student of 5 Goods" at the Central level, and 2 students achieved the title of "January Star".
Many works, meaningful deeds
In the past year, many effective models of Students Union attracted the participation of a large student number; helped students nurture ideals, cultivate virtue, study, promote creativity, do start-up, scientific research, physical training, volunteer for the community. Many practical activities left a good impression in society, such as Green Summer Volunteer Campaign, "Relaying exam season" program with meaningful works and activities.
Volunteer activities are associated with historical education, revolutionary ideal education for union members, students, namely by trips to historic addresses, Binh Duong Youth Journey for the homeland island and sea; a series of creative and start-up student activities, start-up competition for students; reward and support students in staring a business, vocational training education - connecting with businesses in the province to help students have jobs after graduation.
Especially, to promote the movement "Students of 5 Goods" among students, Provincial Student Union organized many useful playgrounds such as scientific research workshops; academic competitions, skills, morality and physical strength training; examination to learn Marxism-Leninism and Ho Chi Minh's thought; competition for student leaders; activities on international integration, especially exchanges between Binh Duong, Laos, and Cambodia students; cultural exchanges of ASEAN countries; well carried out the propagation of good information, beautiful stories, good examples, good people through mass media; promoted activities of clubs, teams, academic groups to play, entertain, and improve knowledge and qualifications in learning ...
These activities attracted a large number of students, contributed to building the image of Binh Duong students who are always brave, dynamic, creative, enthusiastic, eager to learn and practice, ready to integrate. Thereby, creating a young human resource for the province to develop Binh Duong homeland increasingly civilized, rich and beautiful.
Reported by Ngoc Nhu – Translated by Ngoc Huynh