On September 9th, a delegation of Binh Duong Provincial Health Department led by Huynh Thanh Ha, Deputy Director of Department of Health, carried out an inspection of the implementation of safe hospital of Covid-19 and respiratory disease prevention control in provincial public hospitals.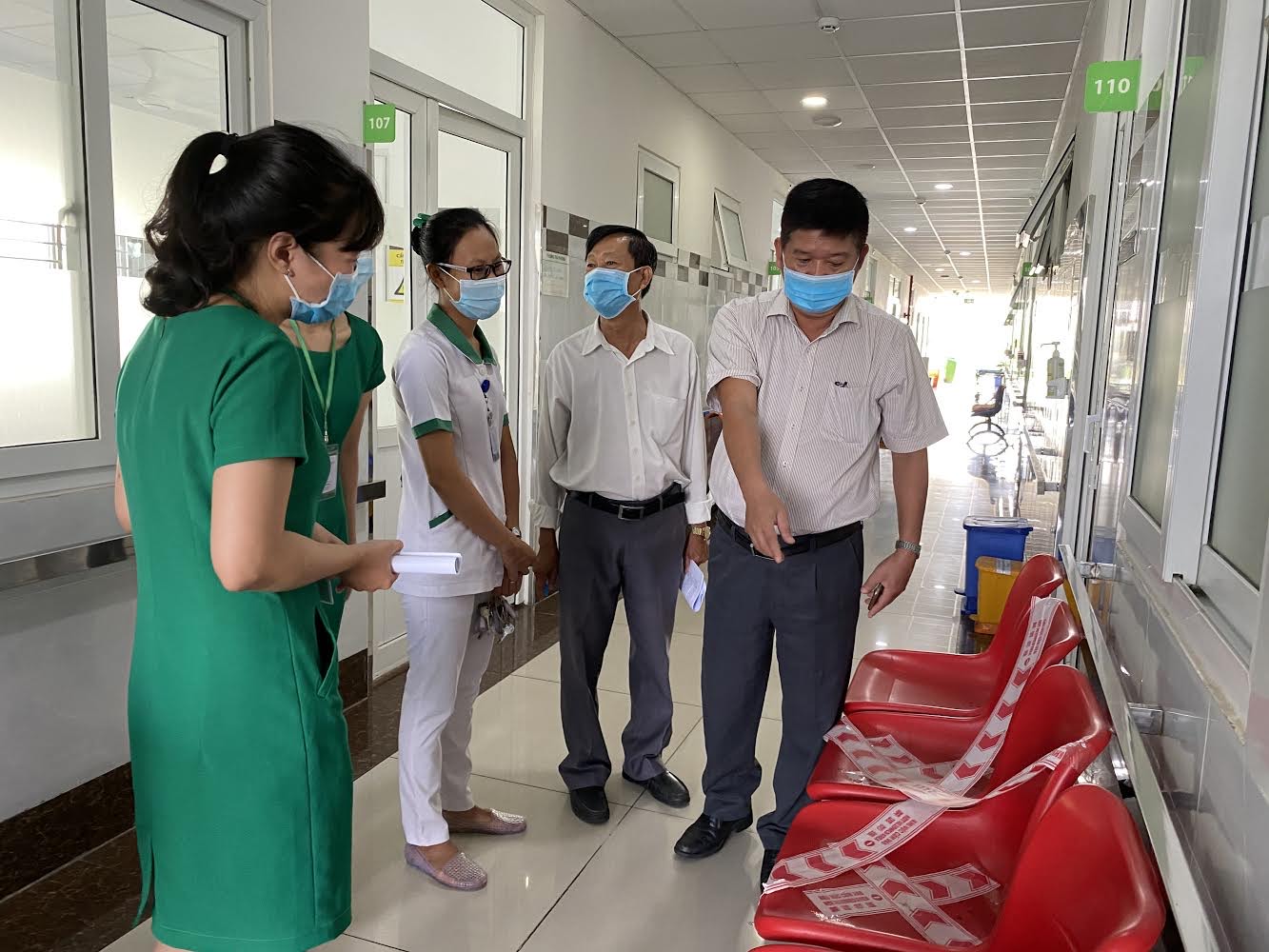 The delegation of Health Department inspects Van Phuc 1 Hospital.
Accordingly, the delegation conducted an inspection of Van Phuc 1 Hospital and Saigon-Binh Duong Hospital (Thu Dau Mot City).
The delegation pointed out limitations of these units, such as: It was necessary to encourage all staff, patients and their family members to wear face masks, wash hands regularly; waiting areas must ensure a safe distance; screening areas for medical declarations and classification at hospital gates should be arranged in accordance with regulations; boards, signs and passageways were not guaranteed as required; the management of people coming for medical examination was not done strictly... In order for the hospitals to be places for early detection, treatment of suspected cases, prevention and control of Covid-19 epidemic, the inspectorate come up with specific solutions for each unit to overcome the limitations.
In the coming days, Department of Health will conduct unscheduled inspections to assess specifically the safety level of Covid-19 epidemic in hospitals in the province according to Decision 3088 of Ministry of Health. Then the Department will propose PPC to suspend operations of unsafe hospitals.
Reported by Kim Ha - Translated by Ngoc Huynh