While the Covid-19 is growing unpredictably, especially at this time, when districts, towns and cities in the province are implementing social distancing measures according to Directive 16/CT-TTg of the Prime Minister, the handling of administrative procedures are fac certain difficulties. In order to create favorable conditions for people and businesses as well as contribute to effective disease prevention and control, provincial Department of Planning and Investment develops the reception of business registration documents via the Internet and return results by post; provides guidance and assistance for businesses by phone, social networking applications and email...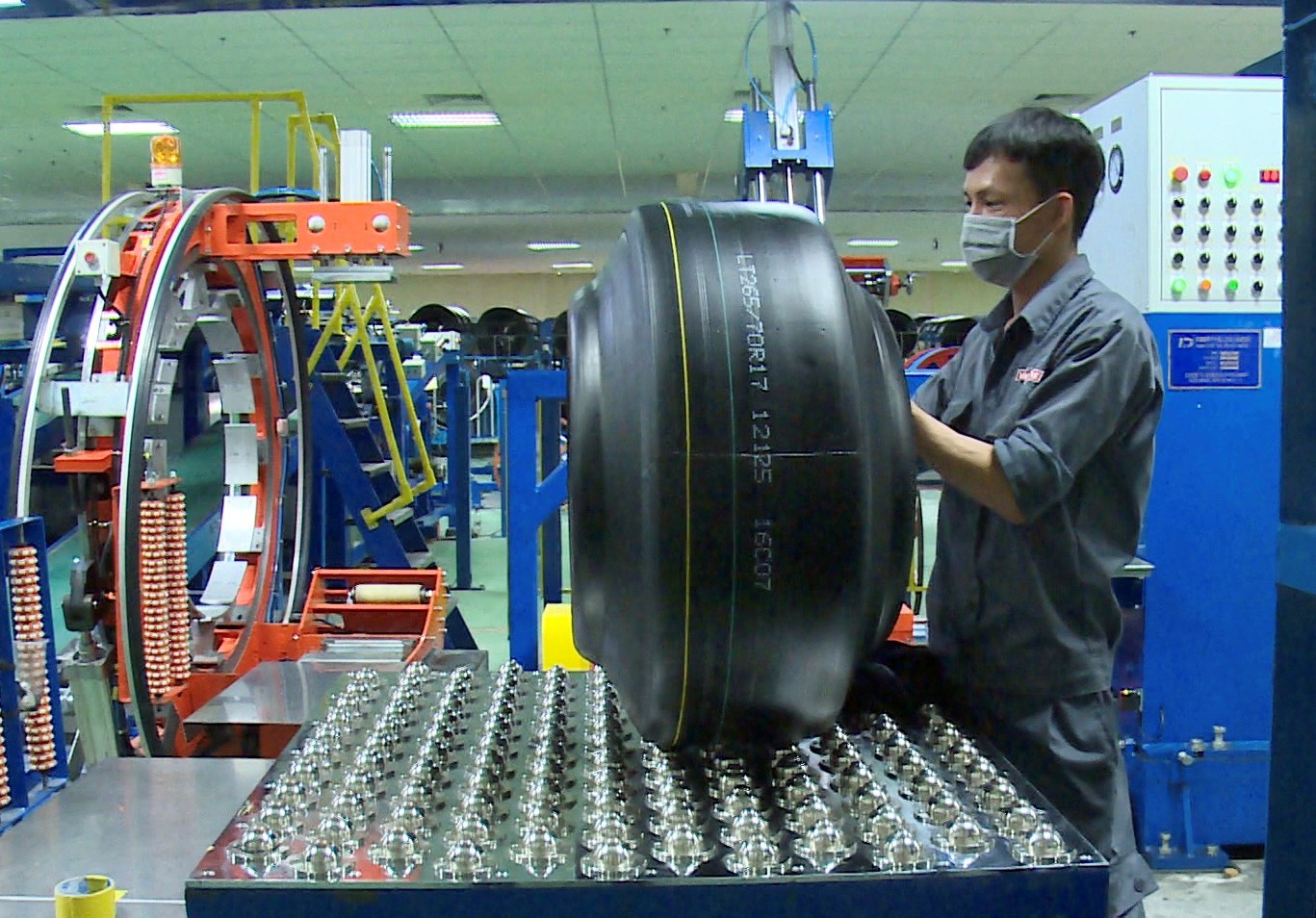 Amidst the Covid-19 threat, enterprises urgently need support in all aspects to maintain production. In photo: Production activities at Hung Hai Thinh Company, Tam Lap industrial cluster, Phu Giao district.
Despite being heavily affected by the Covid-19, thanks to efforts to improve the investment and business environment, the results of domestic investment attraction in the province was quite positive. Statistics from Business Registration Office under Department of Planning and Investment, shows that over the first 7 months of 2021, Binh Duong had 3,624 newly established enterprises with a registered capital of 26,283 billion VND, an increase of 7.9% in the number of enterprises and an increase of 28.8% in terms of registered capital compared to the same period in 2020. In which, the number of enterprises making online declaration and registration reached 98.16%.
According to Nguyen Thanh An, Head of Business Registration Office of Department of Planning and Investment, in order to create favorable conditions and shorten the time to carry out administrative procedures of people and businesses, Department of Planning and Investment has received business registration documents as well as other administrative procedures via the Internet and return the results by post. Since the end of May, in order to effectively implement Covid-19 prevention control measures, Business Registration Office has temporarily stopped guiding and receiving business registration documents directly at Provincial Public Administration Center. All dossiers of registration, adjustment and dissolution of enterprises are submitted online. Documents of business registration and operations are submitted at National Business Registration Portal (http://dangkytinhdoanh.gov.vn) or Provincial Public Service Portal (https://dichvucong.binhduong.gov.vn). Documents in fields of: capital construction, investment, foreign non-governmental aid, investment with official support capital, are submitted the Binh Duong Provincial Public Service Portal (https://dichvucong. binhduong.gov.vn).
Accordingly, thanks to this system, business founders may prepare and submit business registration documents to business registration agencies without having to go directly to the agencies. Simultaneously, through online network, business registration agencies receive, assess and process business registration dossiers and notify settlement results of the registration. Business registration dossiers submitted through the National Enterprise Registration Portal have the same legal validity as those submitted in papers at Business Registration Office. Nguyen Bao Tung, a representative of ARC Binh Duong Joint Stock Company, said that online business registration has shortened the time to carry out administrative procedures for organizations and businesses; at the same time, it is possible to receive registration information and the results of business registration documents by post.
With the online processing of dossiers via the Internet, documents can be submitted at any time (24/7) and at any location. This also assures the accuracy and integrity of information that enterprises directly register; information is feedback and two-way exchanged between business founder and business registration agency via the Internet. Nguyen Thanh An said that online business registration has been implemented by Department of Planning and Investment for many years and the number of people using online registration is increasing, especially during the Covid-19. The Department is encouraging businesses to carry out online procedures to facilitate works of both sides. In the coming time, the authorities will continue to strengthen the propagation, instruction and assistance for businesses to increase the rate of digitization of business registration documents, contributing to the modernization of public administrative services, improve the provincial competitiveness index and accelerate the reform of administrative procedures in the business registration.
Reported by Ngoc Thanh - Translated by Ngoc Huynh