Senior Lieutenant Colonel Huynh Van Sang, Deputy Head of the Construction Division of the National Security Movement (PV05) under Binh Duong provincial Police chaired the propaganda session of 6 methods and tricks of property theft to the people of Bau district Bang in a bid to increase awareness of vigilance and crime prevention during Tet.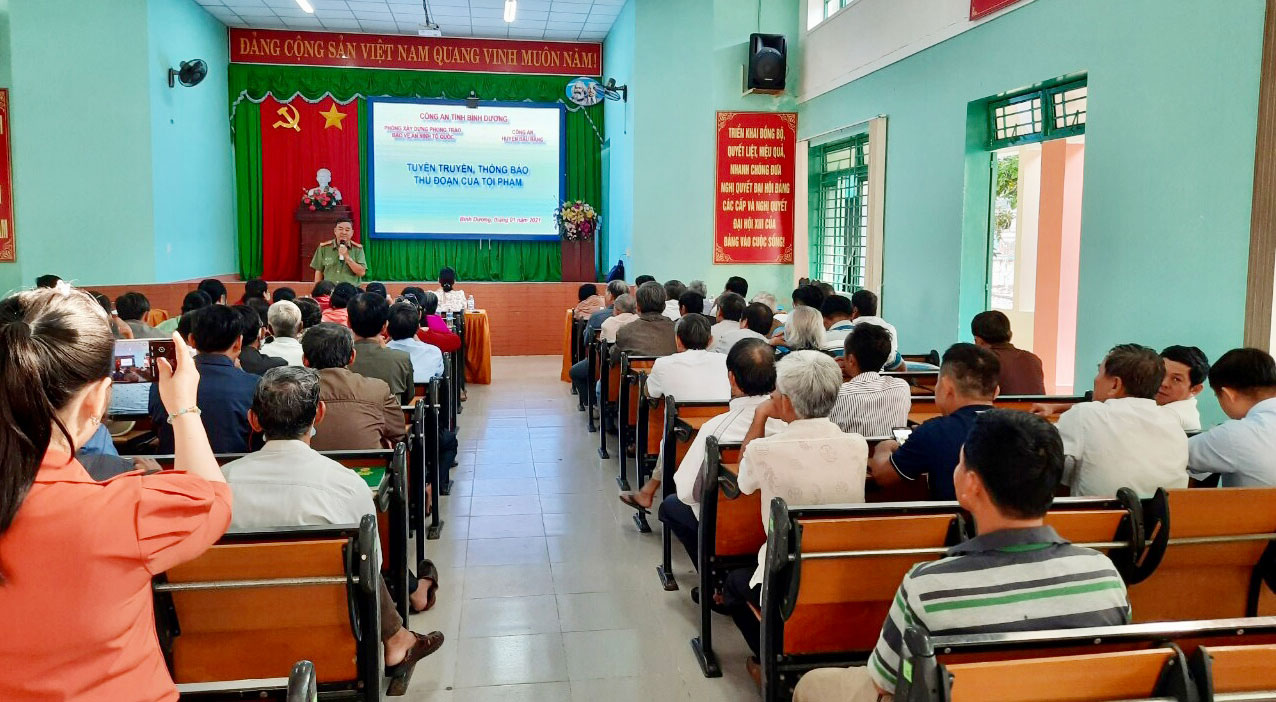 Overview of the propaganda session
At the propaganda session, Senior Lieutenant Colonel Huynh Van Sang announced the situation of all kinds of crimes in Binh Duong province in recent years, especially the current complicated situations of property theft. Specifically, this type of crime has tricks such as using cars to steal and transport property at night and dawn in densely populated and accommodation areas and public places. The crime-committing subjects regularly monitor and take advantage of people's loopholes to steal motorbikes in front of shops where there are wide and empty roads for escape. They also take advantage of the time when people are away from their home or are sleeping without shutting their doors and not equipped with an anti-theft system. They even break into offices or businesses to steal.
It has become more popular for those thieves to disguise as parents of school students to make entry to classrooms or offices to steal from teachers. They also stay in disguise as repair men to distract house owners and steal. They may also smash car windows to steal on streets of few passers-by.
Senior Lieutenant Colonel Huynh Van Sang pointed out 6 proactive steps to prevent theft and populate the hotlines of police for timely report.
Reported by H. Phuoc – Translated by Vi Bao