It's only a few months to Tet Holiday 2021 (year of the buffalo) and consuming power is rising. This is considered as the condition for promotion of domestic buying power, creating momentum for total retails and service revenues to rise in the last months of the year.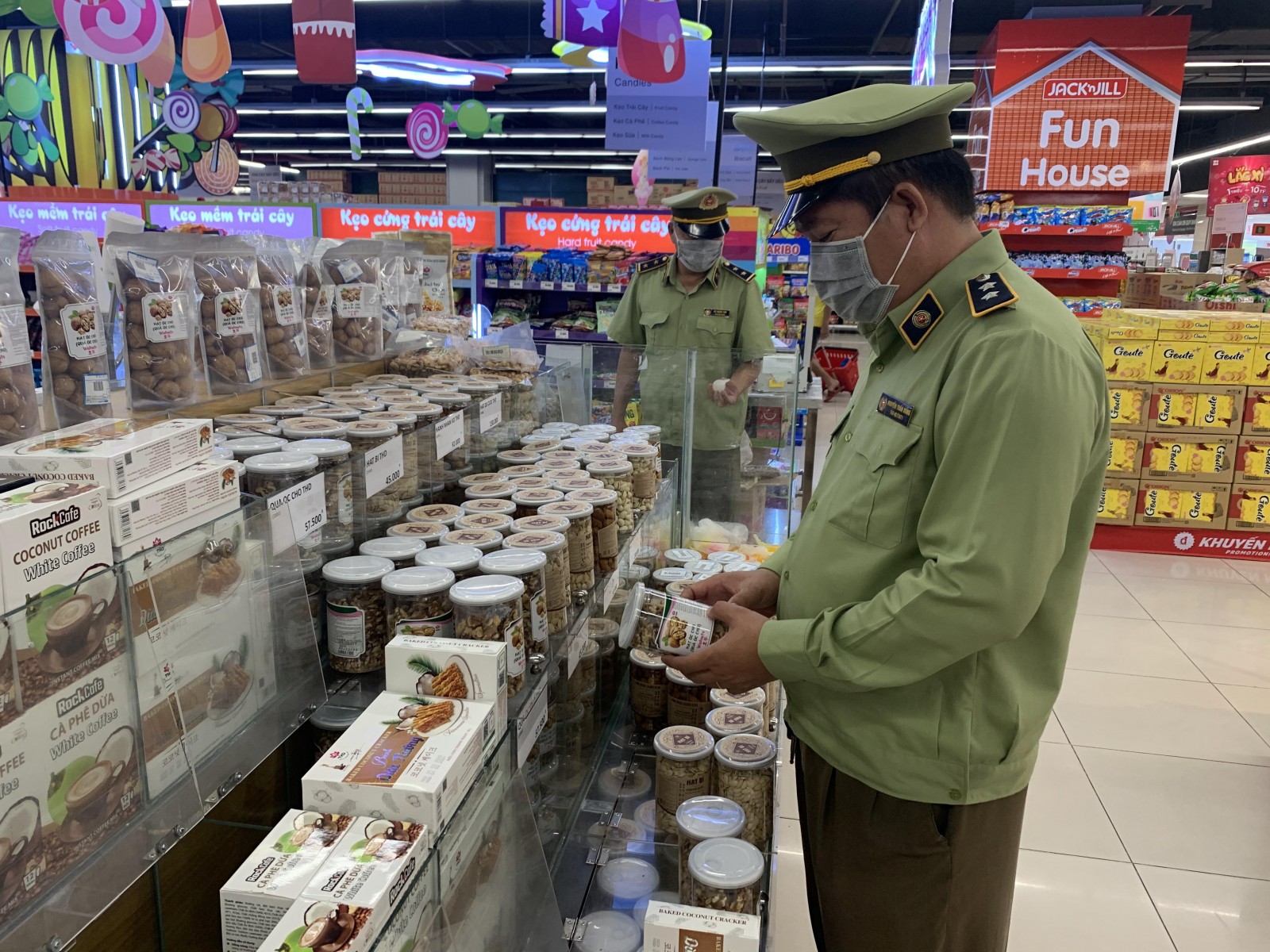 Market control forces boost up market control at year end
Promotion of domestic demands
Thanks to the prevention of Covid-19 locally, total retail and service sales in October was estimated to have increased by 0.4% from previous month and 16.9% from previous term. Accumulatively in 10 months of the year, total retail and service revenues have increased by 11.7% year on year. The figures are the firm foundation for consuming market growth in the last months of the year and good commercial and service indexes in 2020.
Under evaluation of local Department of Industry and Trade, as the pandemic has been well controlled, along with efforts of enterprises in production and business operations, the department has also made efforts to promote trade and stimulate tourism and domestic consuming demands. Various programs of promotion and discounts have been organized for market stabilization and taking Vietnamese goods to the countryside to increase promoting forces for purchase power of domestic market and growth.
For the time, despite complex developments of the pandemics, the establishment of supplying chains, firstly for the supplying chains of necessary foods and produces to domestic market has been well done by the department. Accordingly, those chains are enhanced to connect enterprises with retailers. The department has also organized online activities to boost consumption of goods and to stimulate buying power among distributors, buyers, and producers. OCOP products and those products of local potentials and advantages along with construction of stores selling Vietnamese goods are introduced to some localities.
Binh Duong provincial system of commercial infrastructure has been transformed to match socio-economic development of the province in the process of integration. The commercial communication systems are transiting to modern approaches as domestic retail brands have been strongly developed and rapidly grown in large scales among domestic enterprises. E-commerce has especially become strongly developed trend in localities, contributing to the effective promotion of commercial activities.
Vietnamese goods dominate
By our observation, goods of domestic enterprises have been dominating local market shares and created trust of consumers. This showed that Vietnamese enterprises and producers have affirmed their names and quality. Nguyen Thanh Toan, Director of Provincial Department of Industry and Trade informed that 106 traditional market places and 10 supermarkets have been resident at the province with high ratio of Vietnamese goods. The supermarkets hold about 60-96% of domestic goods comparing to 80% of traditional retail channels as 80% of Vietnamese goods dominate.
Currently, 100% of supermarkets and traditional market places have been for the program of getting Vietnamese goods to countryside for the pride of Vietnamese goods. Hoang Long, Director of binh Duong Coopmart informed that his enterprise is holding over 50,000 products, over 90% of which have been produced by domestic enterprises of high quality, to service consumers. Particularly at the time of Covid-19, Vietnamese goods are the first choice of buyers thanks to its reasonable prices and assured quality. In industrial parks and remote areas, Vietnamese consumaboe products are of reasonable prices and assured quality to earn priority by consumers.
Tran Van Tung, acting Director of Binh Duong provincial Market Control Bureau, said that market control has been regularly and continually practiced. As the preparation of goods for Christmas, New Year and Tet Holiday is being made among enterprises, the necessities are under tight control.
"For the time to come, we shall coordinate with local authorities to administer strict control of markets, commercial centers and supermarkets regarding the publication of prices, especially of necessities. Strict sanctions are against fakes and goods of unclear origins," said Tung.
Reported by Tieu My - Translated by Vi Bao