The ASEAN Secretariat has convened a high-level roundtable to discuss accelerated actions in addressing the COVID-19 pandemic.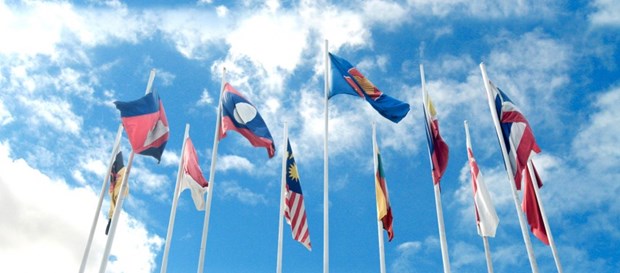 ASEAN launches guidelines on social protection in response to COVID-19
The event was held during the official launch of the ASEAN Guidelines on Disaster Responsive Social Protection to Increase Resilience, a collaborative effort among the three sectors of disaster management, health and social welfare development with the support from the UN, the European Union (EU), the Asian Development Bank, and the Canadian government.
Developed in 2017-2019, the document provides a framework, guiding principles and key considerations that are critical for social protection programmes to deliver on resilience outcomes.
In his opening speech, Deputy Secretary-General of ASEAN for ASEAN Socio-Cultural Community Kung Phoak stressed that the development and implementation of the Guidelines will accelerate coherent actions across sectors.
Hernando Caraig, Assistant Secretary of Civil Defense Office of the Philippines – the country undertakes the Chair of the ASEAN Committee on Disaster Management (ACDM), said the Guidelines will allow more adaptive and inclusive social protection systems to anticipate and meet the needs of vulnerable groups, and mitigate the impact of potential crises.
For his part, Deputy Head of the EU Mission to ASEAN Lukas Gajdo praised ASEAN member nations for their significant progress in building crucial social protection mechanisms to respond to the COVID-19 pandemic.
He stated that the document is a vivid example of how ASEAN sectors have been coordinating effectively and efficiently to reinforce each other's comparative advantage to reach those who are most vulnerable.
Protecting the most vulnerable groups requires social protection to go beyond poverty reduction objectives, and the Guidelines will help reach this goal, he stressed./.
VNA