To ensure the supply of essential goods for the local people amid the complicated developments of Covid-19 pandemic, Chanh Phu Hoa ward in Ben Cat town has organized a "outdoor market" model at the local Cultural-Sports Center.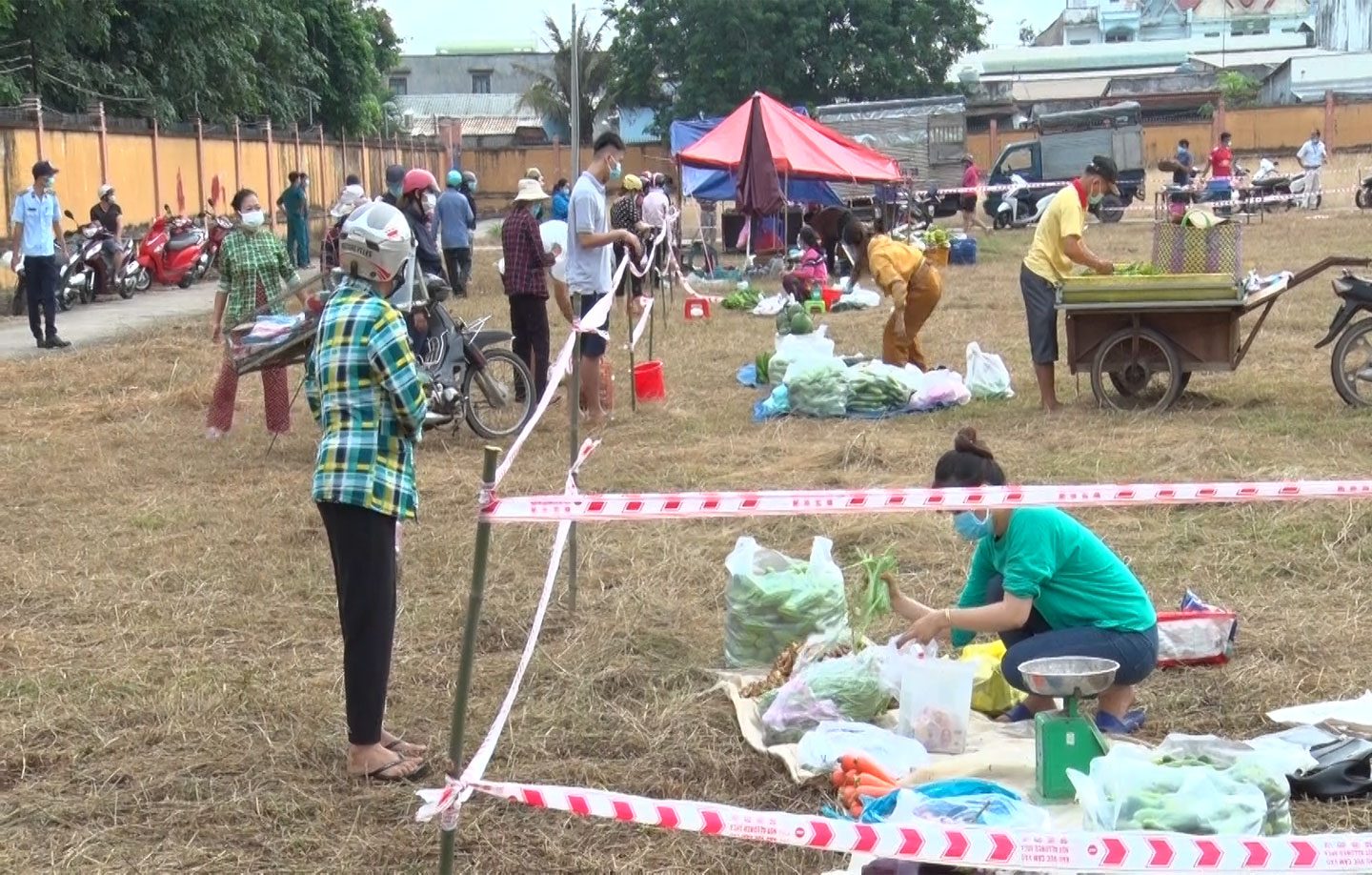 People in Ben Cat town's Chanh Phu Hoa ward buy food at the "outdoor" market
The market is held from 5 to 11 am daily, with essential items such as meat, fish, eggs and vegetables. Previously, the ward delivered coupons to people for going out to buy neccesities every 3 days from July 29 to August 7.
It is known that My Phuoc ward in Ben Cat town has also organized the "outdoor market" model to serve the local people. These outdoor markets are organized very safely and convenient at people's demand for shopping.
Reported by Thoai Phuong-Translated by K.T