In the current trend of deep integration, along with the support of functional agencies, province-based businesses have well grasped opportunities and restricted challenges, promoting the local export growth in both width and depth.
Vigorous growth
According to provincial Department of Industry and Trade (DoIT), the province's State agencies and businesses in the 2016-2020 period made efforts in surpassing the set targets on export turnover with the annual growth of 9.31%. Meanwhile, the province's import value reached the annual growth of 10.86%.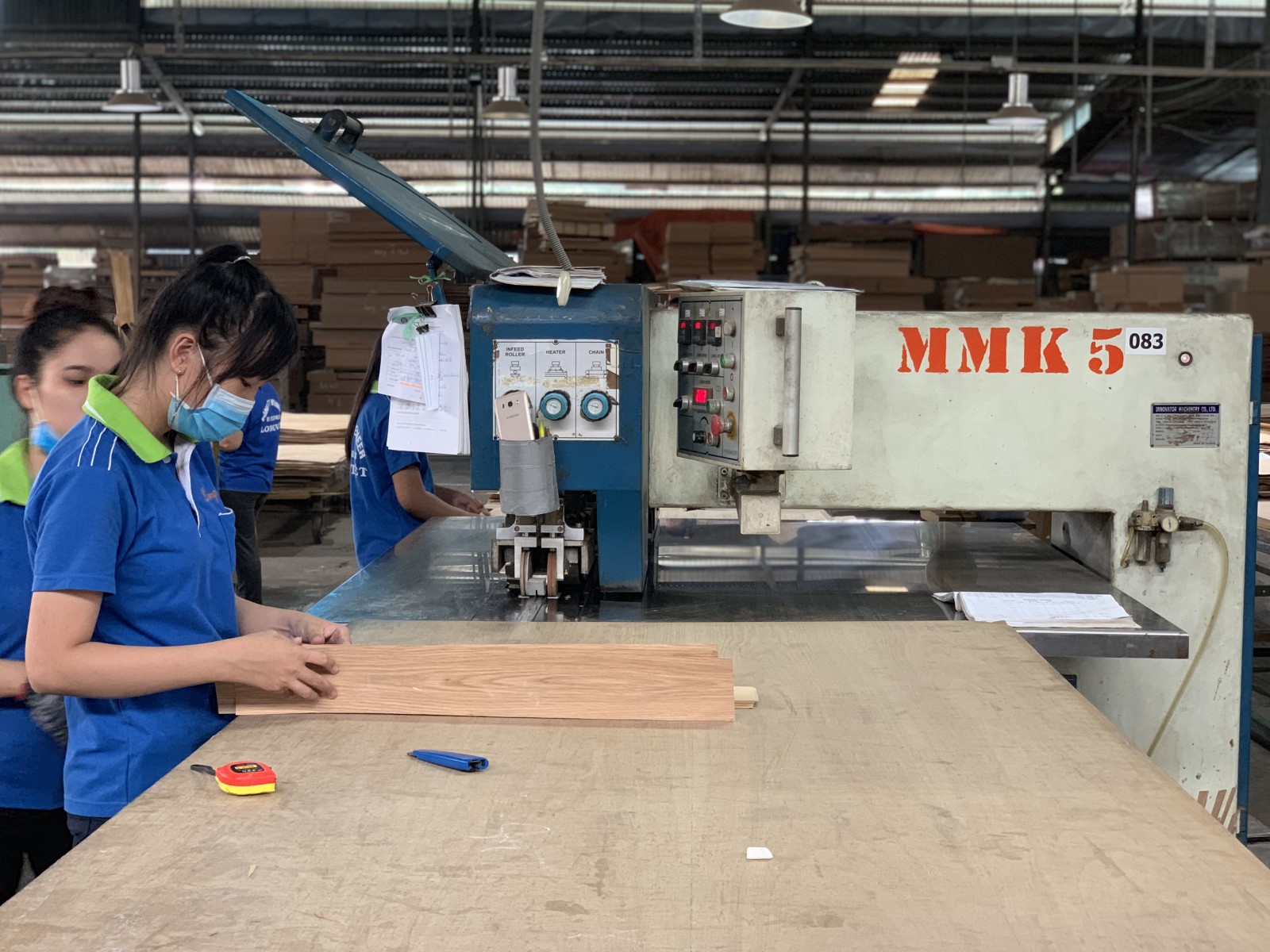 Production of Long Viet Joint Stock Company in Di An city
Over the past nine months, the province's export turnover was estimated at US$19.4billion, up 5.3% compared to the same period last year while import value was nearly US$15billion, up 3.9%. Thus, the province's trade surplus was approximately US$4.5billion.
Nguyen Thanh Toan, Director of provincial DoIT said that the province has seen strong growth from the group of industrial products in recent years, due to preferential policies for several auxiliary industries. The province's solutions to promote business-production have created a favorable investment climate for economic sectors, especially industrial manufacture. Noticeably, province-based exporters were proactive to seek markets, actively integrate into the world's economy over the past time…
Being proactive for integration
Along with the support of functional agencies, businesses in the province have constantly managed to be line with fierce change on the market.
Dien Quang Hiep, Chairman of Binh Duong Furniture Association (BIFA) said that province-based woodwork exporters in 2020 have continued facing difficulties, due to Covid-19. In the face of the situation, apart from support policies from the Government, ministries, sectors, provincial People's Committee…, the province's woodwork industry has actively sought new development ways.
Whilst, Nguyen Duc Thuan, Chairman of the Vietnam Leather, Footwear and Handbag Association (LEFASO) cum Director of Thai Binh Investment Company said that Vietnam is now one of the world's safe and exemplary destinations. This will be a good opportunity for businesses in Vietnam amids the global supply chain in need of diversification….
Provincial DoIT has also updated information about world market development in order to diversify export-import markets and seek new markets. In addition, provincial DoIT will continue effectively implementing programs, plans for export, e-business development, international economic integration, trade promotion for market expansion; encouraged exporters to boost cooperation for better development.
Mai Hung Dung, member of provincial Party Standing Committee, Vice-Chairman of provincial People's Committee said that the province will promote auxiliary industries; give priority to industries with hi-tech application to increase exports with high competitiveness and added values…
Reported by Tieu Vy-Translated by K.T