Malaysia on February 18 reported a new daily high of 25 COVID-19 deaths, taking the total fatalities in the country to 1,030.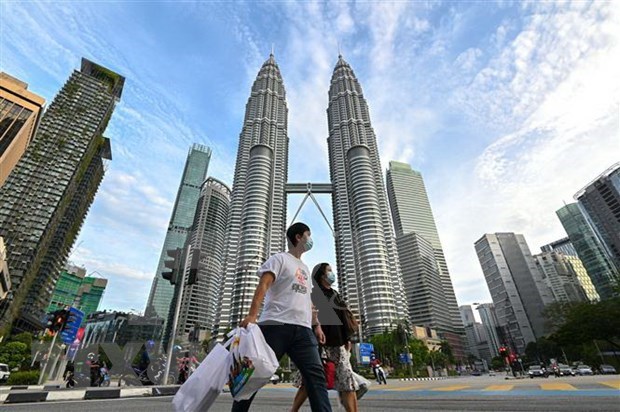 People seen wearing masks while walking the street in Kuala Lumpur, Malaysia.
The country also confirmed 2,712 new coronavirus cases, putting the national tally at nearly 275,000.
In Indonesia, 9,039 new COVID-19 cases and 181 related deaths were logged on the same day, raising the total infections and death toll in the country to 1,252,685 and 33,969, respectively. Indonesia remains as the hardest-hit by the pandemic in Southeast Asia.
The Philippines, meanwhile, recorded 1,744 new cases, bringing the total number of infections in the country to 555,163. The death toll climbed to 11,673.
The Philippines, which has about 110 million population, has tested over 7.9 million people since the outset of the viral disease early last year.
World Health Organisation Representative in the Philippines Rabindra Abeyasinghe stressed the need to carefully study the plan to ease the lockdown restrictions next month to revive the pandemic-hit economy and address the growing hunger rate.
Though the number of cases has plateaued, the transmission has not flattened yet, he said, urging the country to be conscious of the fact that there is a relatively high-level of transmission now there in the community, and the presence of new variants complicates that situation./.
VNA