At year-end, epidemic diseases develop very complicatedly. The province's health sector has continued boosting solutions against epidemic diseases, especially Covid-19 pandemic. Along with public healthcare regularly implemented, the sector has also carried out activities to ensure food safety and hygiene, prevent food poisoning before, during the Tet (Lunar New Year) festival.
Preventing epidemic diseases, strengthening healthcare
Nguyen Thanh Danh, Director of provincial Center for Disease Control and Prevention said that the center has boosted management of entry, medical quarantine in a bid to prevent Covid-19 at year-end. Especially, the center has attached special importance to the classification of isolated cases; update the health situation of entries every day during their medical isolation and supervision; strengthened forces who are in charge of medical surveillance and test; tightened control over the certificates of non-positive for Covid-19 of all cases being foreign experts.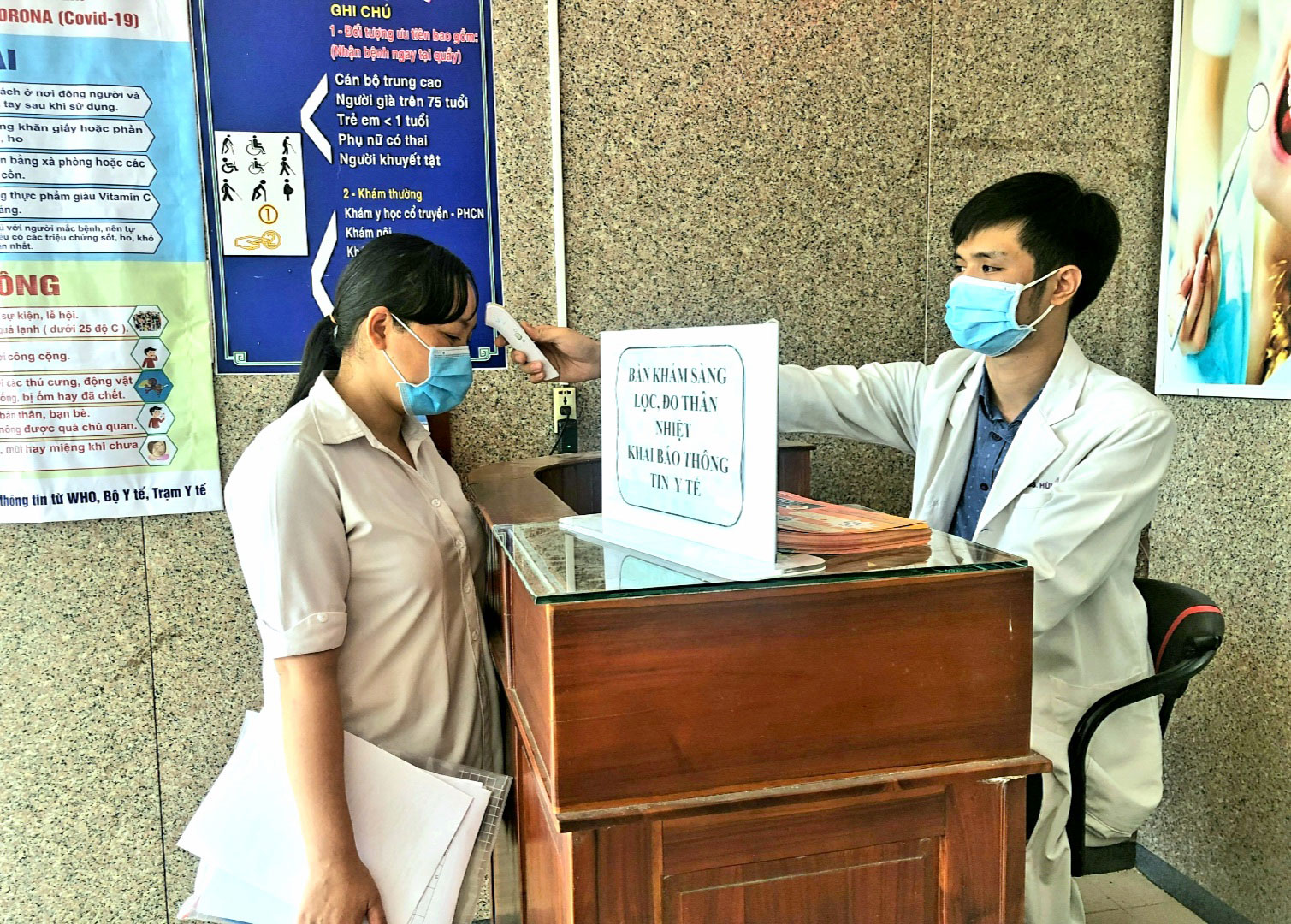 Medical establishments boost medical quarantine against Covid-19 pandemic
Whilst, province-based medical establishments have continued complying with safety criteria for COVID-19 prevention and other epidemic diseases under the decision of the Ministry of Health. Thuan An city's Health Center has screened and classified all those coming for health checks and treatment to separate those with suspicious Covid-19 symptoms at its main entrance.
Provincial General Hospital has also asked for patients and their relatives to wear face masks. Van Quang Tan, Director of provincial General Hospital said that patients and visitors showing symptoms of fever, coughing, or shortness of breath will be directed to the isolation area for further checkup and monitoring. Especially, the hospital has strengthened training on medical quarantine and treatment for Covid-19 pandemic. The hospital has also regularly updated treatment methods, stockpiled medicine and medical equipment in order to get ready for receiving and treating Covid-19 patients…
Food safety ensured
Over the past time, the province's functional agencies stepped up measures to curb food safety. But, the situation of food contamination is very complicated, especially before and during the Tet (Lunar New Year) festival.
Huynh Thanh Ha, Deputy Director of provincial Health Department said that provincial Health Department has instructed provincial sub-Department on Food Safety and Hygiene to urgently work with relevant units to implement the plans of the central inter-sectoral steering committee for food safety on the Tet festival and spring festivals 2021; had close coordination with functional agencies to make dissemination of information about food safety, prevention of diseases among producers, traders and consumers; focused on propagandizing measures to ensure food safety; got ready for measures to improve consequences if incidents on food safety occur. The sector is also resolute to seriously handle infringements on food safety as stipulated and will make public the results of solving wrong cases on food safety on the mass media.
These days, provincial sub-Department on Food Safety has also carried out inter-sectoral supervision and inspection for food producing-trading establishments. The unit has also strengthened inspection, supervision for food processing establishments, collective kitchens at industrial parks, schools and concentrated eating-drinking services; been resolute to seriously handle and suspend operation of establishments not ensuring conditions on food safety…
Reported by Kim Ha-Translated by K.T