The Association of Southeast Asian Nations (ASEAN) and Russia have signed a Memorandum of Understanding (MOU) to promote and develop their engagement in the area of disaster management.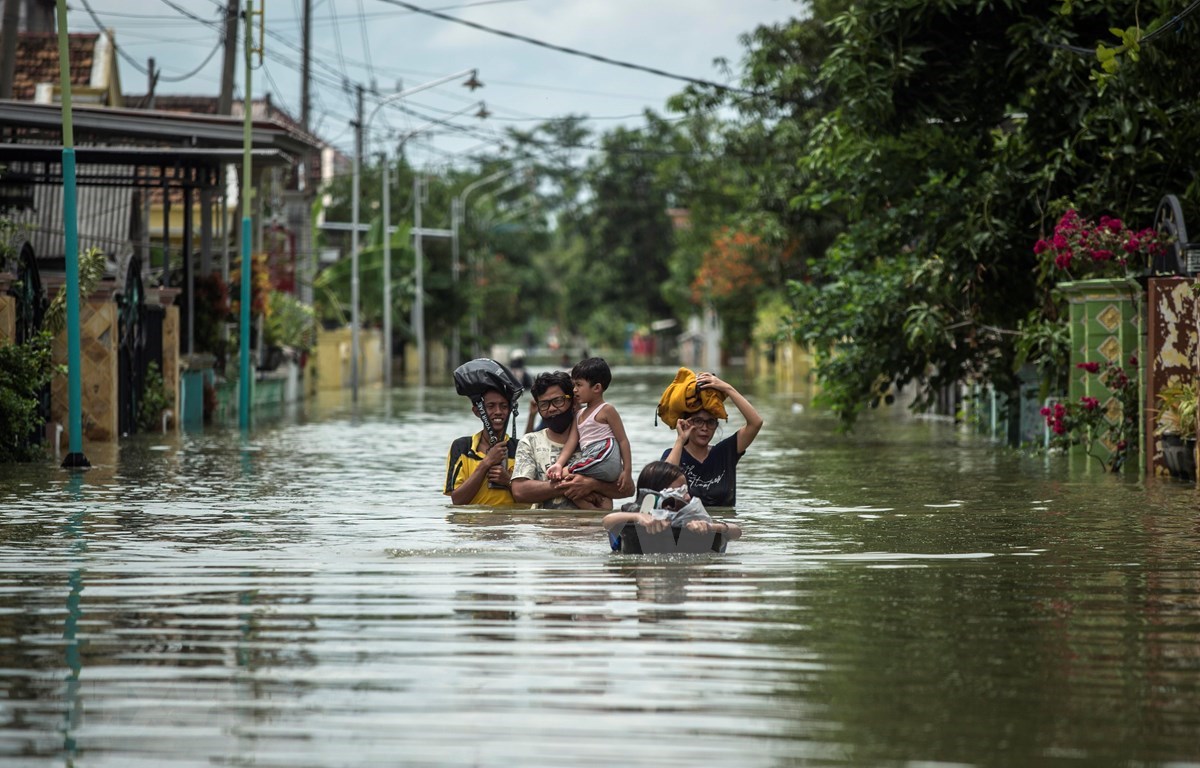 Residents evacuate their flooded homes in Gresik, East Java, Indonesia on December 15, 2020, as the rainy season brings floods to many areas in Jakarta and Java.
The agreement was signed by Secretary-General of ASEAN Dato Lim Jock Hoi and Minister of the Russian Federation for Civil Defence, Emergencies and Elimination of Consequences of Natural Disasters Yevgeny Zinichev.
The MoU aims to enhance cooperation between the two sides in areas such as risk assessment, emergency response, and capacity building, since first engaging on this issue in 2012.
This agreement also marks a significant milestone in ASEAN's longstanding and multifaceted dialogue relations with Russia, which dates back to 1991.
ASEAN countries are located in one of the most disaster-prone regions in the world, ranging from earthquakes, floods, landslides and typhoons. The wide geographic stretch of incidences, and increasing frequency of disasters require ASEAN to enhance the region's readiness and emergency response capacity./.
VNA