Prime Minister Nguyen Xuan Phuc will attend the G20 Summit to be held online from November 21-22, Foreign Ministry spokeswoman Le Thi Thu Hang told a press conference in Hanoi on November 19.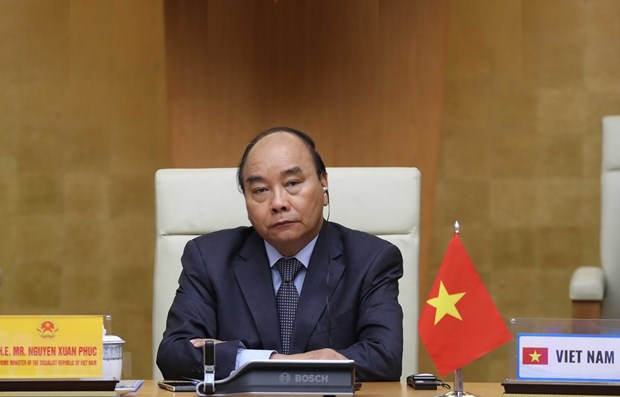 Prime Minister Nguyen Xuan Phuc
Vietnam has attended almost all important G20 conferences this year, such as ministers' meetings on diplomacy, finance, banking, agriculture, education, healthcare, the digital economy, labour-employment, the environment, energy, trade, and tourism, as well as senior officials' meetings and meetings of specialised working groups.
PM Phuc attended the virtual Special G20 Summit on COVID-19 response on March 26, thereby affirming Vietnam and ASEAN's contributions to common global efforts to fight the pandemic while also conveying a message about Vietnam's determination and the outcomes of its own efforts.
At the upcoming summit, G20 leaders will look into cooperation regarding the pandemic, trade, investment, the digital economy, and sustainable development.
The PM will attend and speak at discussions on overcoming the pandemic, growth recovery and employment, and building sustainability, inclusiveness, and resilience.
Regarding the upcoming visit to Vietnam by US National Security Advisor Robert O'Brien, from November 20-22, Hang said the visit is made on the occasion of the 25th anniversary of Vietnam-US diplomatic ties.
O'Brien is due to meet leaders of several ministries and agencies to discuss issues relating to the bilateral relationship as well as regional and global issues of shared concern./.
VNA