With a policy on economic development in association with environmental protection, Ben Cat town reached positive changes in environmental protection over the past time, contributing to the local sustainable development.
Changes
In recent years, along with its socio-economic development process, Ben Cat town has faced some great pressures from the quality of environment. The town is now home to 10 industrial parks and compounds with 792 enterprises that need to be managed in terms of environmental issue. The town's Division of Natural Resources and Environment (DoNRE) was also proactive to make a plan on environmental communication, prevention and control of environmental pollution, boosting State administration capacity in protecting the environment and tapping natural resources in a sustainable way over the past time.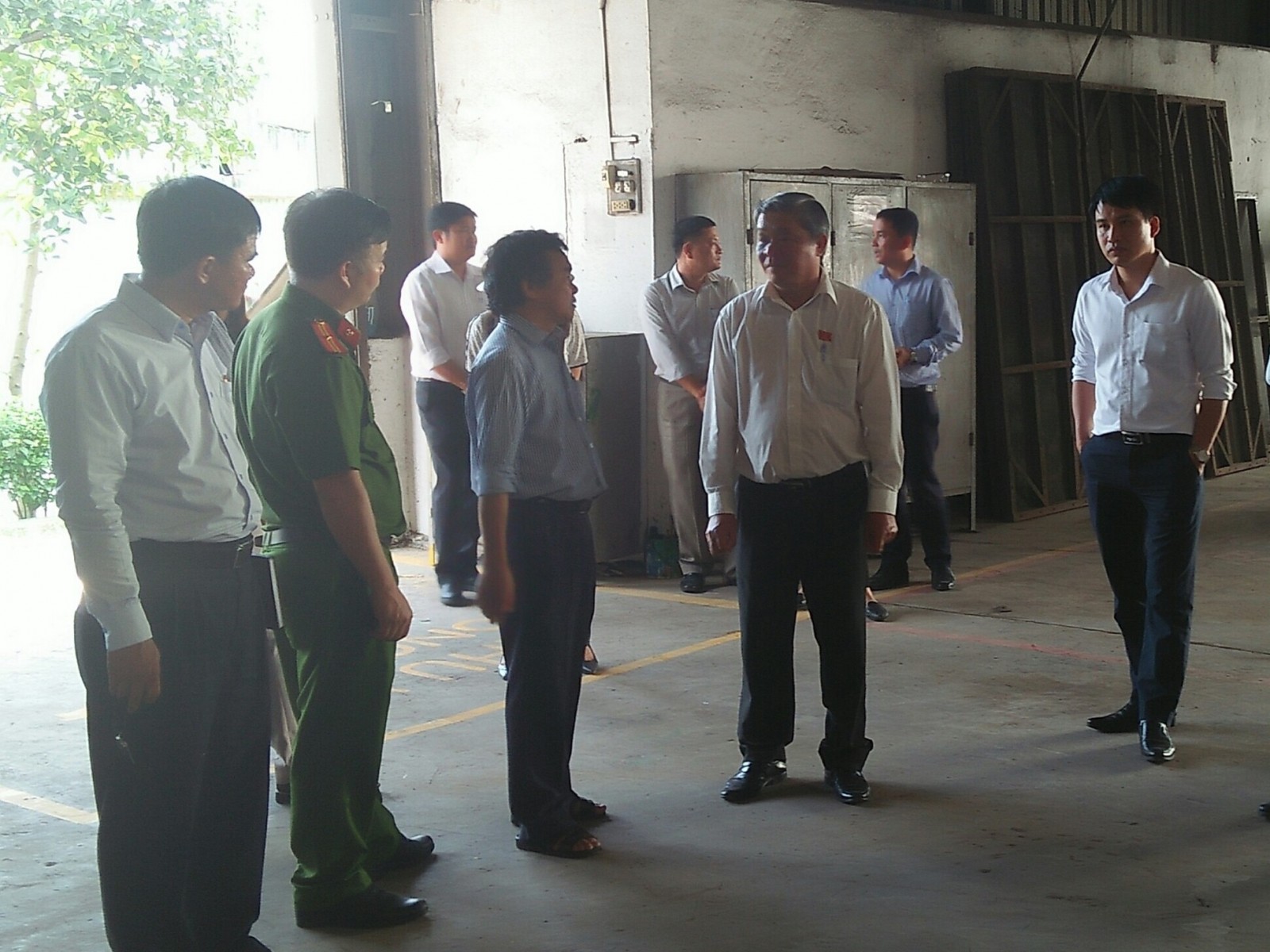 A delegation of the province and the town carries out an inspection tour on environmental protection at Thien Sinh Fertilizer Production Company
According to leaders of the town's DoNRE, one of important issues to strengthen State administration in environmental protection was to boost inspection and supervision over the local implementation of the law on environmental protection. In 2020, the town carried out inspection tours on environmental protection and water resources for 25 out of 27 businesses; handled 8 wrong cases with total fine of VND751million…
The town also paid more attention to associating requirements on environmental protection with the local socio-economic development strategies. All the town's processes of making plans on land use, tapping and processing minerals…well observed the law on environmental protection…
Propaganda to raise public awareness
Through inspection work, the town's DoNRE opportunely reorganized the local environmental protection, improving shortcomings, infringements on environment, raising public awareness of environmental protection.
Nguyen Van Thang, Head of the town's DoNRE said that with a target of further enhancing the quality and effectiveness of environmental protection, the unit will strengthen propaganda of the law on environmental protection; tighten control over environmental pollution; opportunely handle wrong organizations, individuals; opportunely prevent and improve environmental pollution; seriously handle cases with prolonged violation in environment; advise the town's People's Committee on saying no to industries with the high risk of causing environmental pollution…
Reported by Phuong Anh-Translated by K.T