Early July 26, leaders of provincial Party Committee, People's Council, People's Committee, Fatherland Front Committee, departments, sectors, armed forces, Thu Dau Mot city, Thuan An city... visited and offered incense at provincial Martyrs' Cemetery on the occasion of the 74th Anniversary of Invalids and Martyrs' Day (July 27, 1947 - July 27, 2021).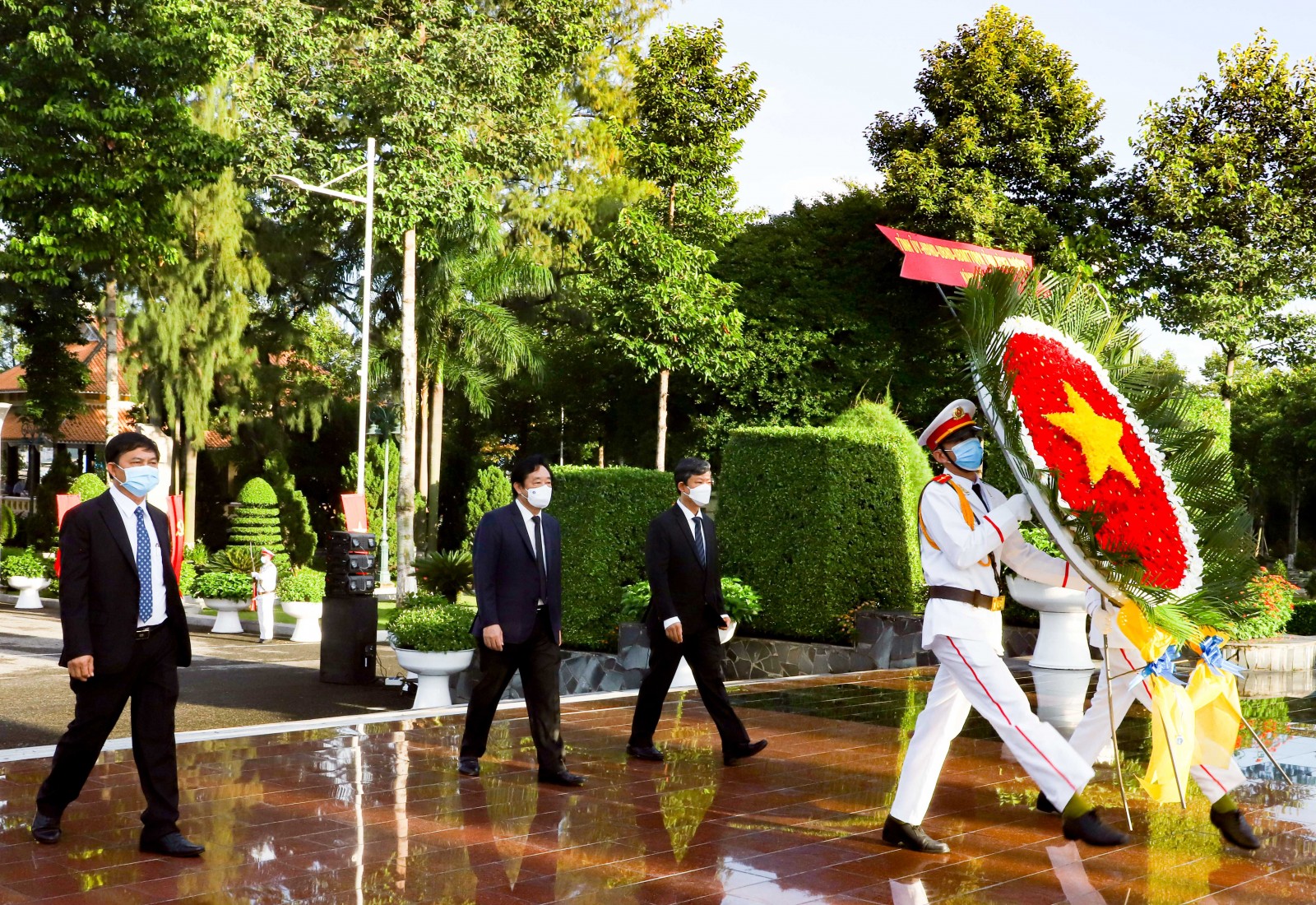 Provincial leaders and delegates offer flowers at provincial Martyrs' Cemetery
In the solemn and emotional atmosphere of the ceremony, delegates offered flowers and burn incense to commemorate the great merits of late President Ho Chi Minh and heroes, martyrs and compatriots who sacrificed their lives for the national independence and unification. They also vowed to continue promoting revolutionary heroism, self-reliance, self-help and the spirit of great national unity to fulfill targets on socio-economic development, maintain national defense and security in the new context.
Following the glorious tradition of the nation, the Party, government and people of Binh Duong province have strived to fulfill and exceed socio-economic targets, building up a more and more prosperous Binh Duong; focused on Covid-19 prevention and control; continued taking care of the spiritual and material lives of the local policy beneficiaries.
Reported by T.Thao-Q.Chien-Translated by K.T