Di An city have actively hastened the progress of construction of key works, thereby contributing to enhancing the efficiency of capital from State budget, step by step perfecting the local technical infrastructure system at people's demand of raising their life 'quality, promoting the local socio-economic development.
The city now has a strong change in urban development. The city's technical system gets more and more spacious, modern with 100% of city-level streets covered by asphalt. The city's social infrastructure system is also in line with the local requirements for development.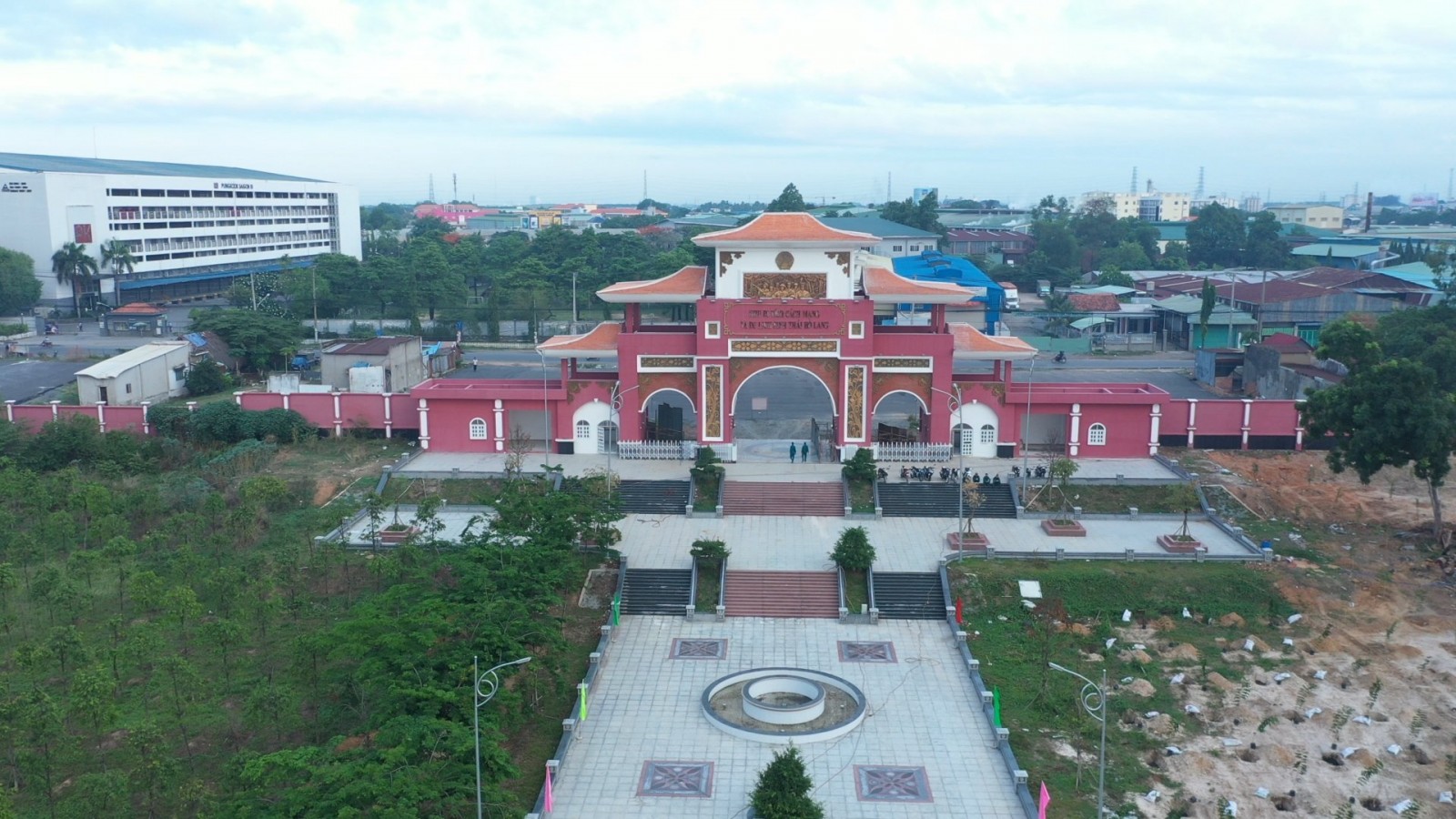 The progress of construction of Ho Lang cultural-historical relic site, one of Di An city's key works is being hastened in order to put it into operation soon
Over the past time, the city paid more attention to urban rejuvenation with many works put into use. The city also made efforts in carrying out breakthrough programs of the local Party committee for the 2016-2020 period, vision to 2030 on urban development, trade and hi-quality service development in association with industrial development.
So far, many works in the city have been put into use and upheld their efficiency. For example, Di An Theater Park is built from socialization resources with nearly VND4billion, contributing to bringing the local people a green-clean and nice place for cultural-sports activities. Some school works like Tan Dong Hiep C school with a total expense of more VND63billion, Nguyen Thi Minh Khai high school with a total cost of nearly VND116billion…have also been fulfilled and put into use in this academic year, meeting the local pupils 'demand for learning.
Noticeably, the project of expanding DT742 from Ong Cu temple to Song Than area has a total length of 12km, in which the sector through the city is around 5.4 km belonging to wards of Di An, Tan Dong Hiep and An Binh with 214,000 square meters of land taken back and 79 households, individuals, organization affected. As of now, the city has approved compensation for 71 cases with more than VND67billion…
Le Thanh Tai, Chairman of Di An city's People's Committee said that the city has hastened the progress of construction of large-scale works and projects, step by step synchronizing the local infrastructure system towards sustainable development. They include the HCM city National University urban area of more than 500 hectares, the East Binh Duong trade-service and urban area of 126 hectares, the street connecting National Highway 1k with HCM city National University and Dong Hoa complex of 5 hectares…
In the coming time, the city will continue instructing contractors to hasten the progress of construction of works under the signed deals while paying more attention to site clearance. After being completed, all the above projects will obviously contribute to changing the local urban image towards sustainable and rapid economic development.
Reported by Ngoc Thanh-Translated by K.T