Provincial Red Cross Society has just awarded the 2020-2021 academic year "Mitsubishi" scholarships worth VND3million-VND6million each, funded by Mitsubishi Vietnam Automobile Co.Ltd., to 40 poor pupils and students with good academic results (photo).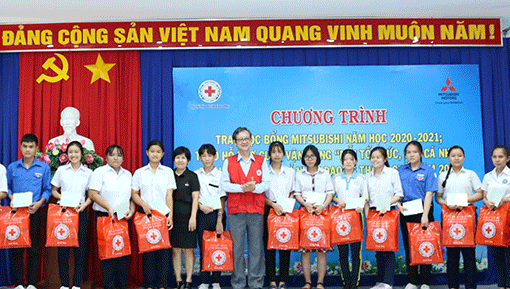 On this occasion, provincial Red Cross Society and its branch in Thuan An city also visited and offered gifts, money of nearly VND850million to 416 needy households under the campaign of "Each organization, individual should stick to a humanitarian address".
It is known that under the campaign, provincial Red Cross Society has so far supported 2,080 humanitarian addresses across the province.
Reported by Van Tien-Minh Tri-Translated by K.T