Vietnam records no new COVID-19 case over the past 12 hours to 6am on October 17, leaving the national count at 1,124, according to the National Steering Committee for COVID-19 Prevention and Control.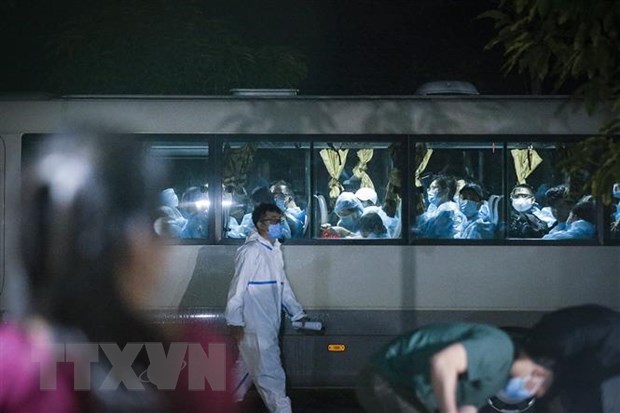 A coach taking newly arriving passengers to quarantine facilities
As such, the country has entered the 45th straight day without locally-transmitted cases, while it is the 60th day for Hanoi and the 77th day for Ho Chi Minh City.
A total of 1,031 patients have recovered, and the death toll remains at 35.
Among patients still under treatment, seven have tested negative for SARS-CoV-2 once, four negative twice and 12 negative thrice. There is no patient in serious condition.
A total of 13,090 people who had close contact with COVID-19 patients or arrived from pandemic-affected areas are being quarantined nationwide, with 166 at hospitals, 11,727 at concentrated facilities and 1,197 at home or accommodations./.
VNA