To reach high results in vocational training for rural laborers, provincial Department of Labor, War Invalids and Social Affairs (DoLISA), vocational training facilities and enterprises across the province made coherence in this field over the past time, serving the development of Binh Duong smart city in the future.
Defining enterprises 'demand
Over the past time, the province's task of training qualified human resources received consensus from sectors, authorities at all levels and laborers, thereby contributing to improving the lives of laborers and effectively implementing the local poverty reduction and job generation program.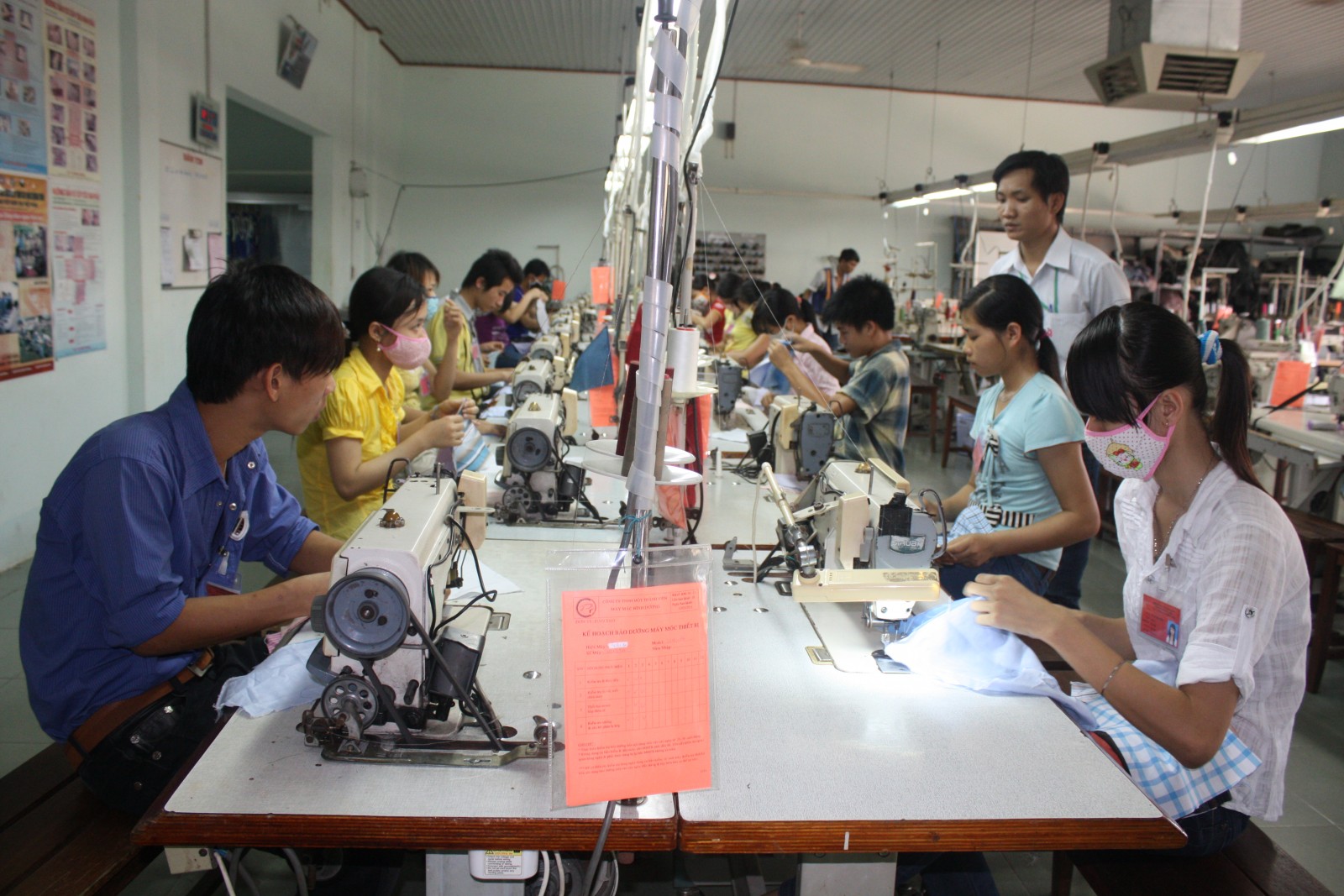 Garment skill training for rural laborers upholds its efficiency
In fact, there was a coherence in vocational training for rural laborers between companies and vocational training facilities for better results. Over the past years, Di An city implemented a project on vocational training for rural laborers in accordance with the Prime Minister's Decision No.1956/QD-TTg, which was appropriate and effective. Tran Van Hop, Head of the city's Division of Labor, War Invalids and Social Affairs said that in order to gain the set targets, the city's People's Committee strengthened the Steering Board of the Project on vocational training for rural laborers, made a plan on vocational training at primary level and under 3 months in accordance with the list approved by provincial People's Committee. In the period of new-style rural construction, the city continued boosting vocational training at demand in association with job generation, aiming to bring the highest efficiency to learners…
Connecting labor supply and demand
The province now has 105 vocational training facilities with around 1,500-2,000 rural laborers trained annually. In the 2010-2019 period, there were 16,368 laborers trained. The province's skills trained at primary level and under three months focused on non-agricultural skill groups like garment, cooking for party, make-up, flower arrangement…, promoting the local industrial manufacture and services.
To well realize vocational training at enterprises 'demand, Pham Van Tuyen, Deputy Director of provincial DoLISA said that provincial DoLISA will advise provincial People's Committee on perfecting policies to support vocational training for laborers at enterprises; well realize startup training, business administration programs for pupils, students at colleges, junior colleges; carry out labor supply-demand connectivity; organize periodical job transaction sessions, connecting laborers with enterprises…
Mr.Tuyen added that provincial DoLISA will boost the labor linkage with other localities to meet enterprises 'demand for laborers. Provincial Job Placement Center will still continue making the linkage with job placement centers in other localities to carry out online job transaction floors, aiming to supply laborers for enterprises while creating favorable conditions for the jobless to get access to information about vocational training and employment, contributing to balancing the local labor supply-demand.
Also according to him, giving vocational training for rural laborers at enterprises 'recruitment demand in the province will be implemented effectively in the coming time. As of 2020, the rate of the local laborers trained has reached 80%, including 30% with vocational certificates. To 2025, the rate will be 85%, comprising of 35% with vocational certificates.
Reported by Tuong Vy-Translated by K.T