An ASEAN research centre in Kiev capital of Ukraine was inaugurated on October 19.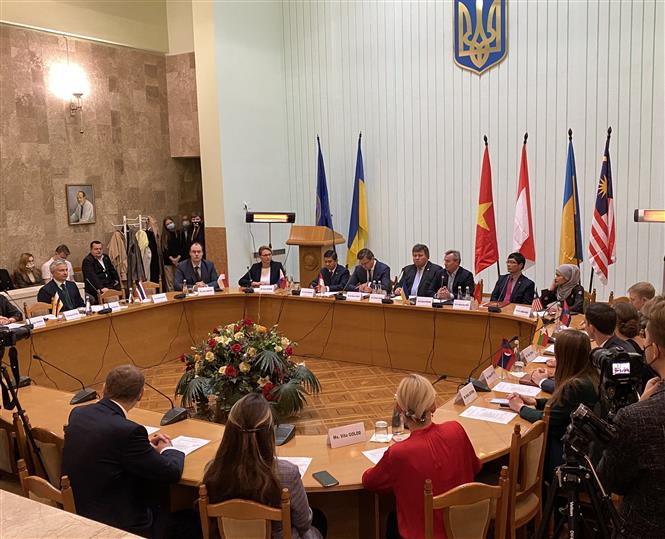 At the ceremony
The inaugural ceremony was held by the Taras Shevchenko National University of Kiev and the Ukrainian Foreign Ministry, together with embassies of ASEAN nations.
At the event, Rector of the Taras Shevchenko National University of Kiev Volodymyr Buhrov hoped that the centre will be a favoured destination of lecturers and students to study success stories of ASEAN nations in economic development and traditional cultural conservation.
The establishment of the centre reflects Ukraine's growing attention to fostering cooperation with Southeast Asian nations, Minister of Foreign Affairs of Ukraine Dmytro Kuleba said, hailing ASEAN as one of the most successful organisations in the world in terms of political, economic and cultural integration among its members.
Ukrainian Parliament was recognised as observer of the ASEAN Inter-Parliamentary Assembly late August. The European nation is working to sign a preferential trade agreement, and another on the establishment of free trade areas with ASEAN countries.
For his part, Vietnamese Ambassador to Ukraine Nguyen Hong Thach pledged that the Vietnamese Embassy will join hands with embassies of other ASEAN nations in Kiev in supporting the centre's activities in the coming time, contributing to fostering solidarity and multifaceted cooperation between ASEAN and Ukraine in the fields of trade, economy, culture and education./.
VNA