The ASEAN Coordinating Committee on Micro, Small, and Medium Enterprises (ACCMSME) recently launched ASEAN Access, a one-stop business information gateway for international-oriented firms to expand their market outreach within the ASEAN and beyond.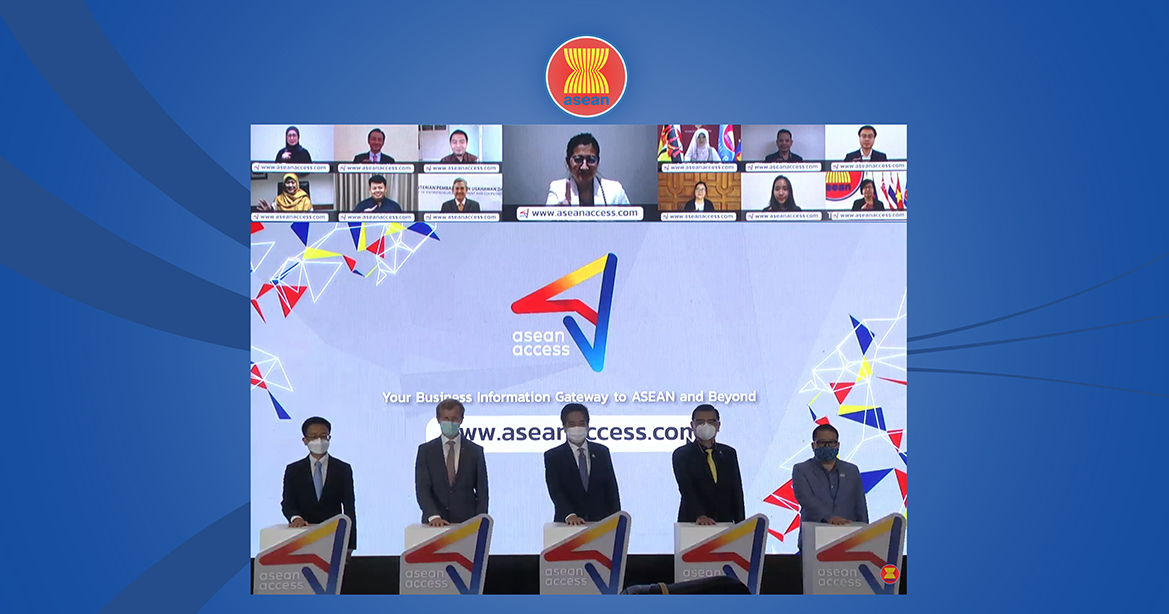 At the launch ceremony
The launch took place in commemoration of the upcoming International MSME Day, celebrated every June 27 annually.
Deputy Secretary-General for ASEAN Economic Community Satvinder Singh welcomed the ASEAN Access as the latest addition to ASEAN's trade facilitation support for businesses operating in the region.
He called on the national focal points to actively play their roles to promote, contribute contents, and secure quality service providers to ensure the ASEAN Access serves its purpose for the ASEAN business community.
In her remarks, Dato Ahmad, Chair of ACCMSME and Secretary-General of the Ministry of Entrepreneur Development and Cooperatives of Malaysia, noted that the launch of the ASEAN Access is timely, given the prevalent use of digital platforms among businesses as one of the adaptive measures employed to survive the pandemic.
With the tagline "Your Business Information Gateway to ASEAN and Beyond", ASEAN Access sets to facilitate internationalisation efforts among MSMEs.
To help mitigate the risks of entering a new market, the portal is designed to connect businesses to service providers in areas of distribution, transportation and logistics, market research, and consultancy on intellectual properties, laws and regulations, among others.
The team behind the ASEAN Access, comprising the public and private sectors, would pool their resources to operationalise and provide services to the portal, including business matching services, which is scheduled to be available by the end of 2021.
The ASEAN Access contributes to the implementation of the ASEAN Strategic Action Plan for SME Development 2016 – 2025 which aims to create globally competitive MSMEs./.
VNA