On Sep 16, the Provincial Women's Union organized a program to give mid-autumn gifts, milk and necessities to pregnant women in Dau Tieng district, Bau Bang district, Ben Cat town, Di An City and Thuan An City. Participants of the program were Nguyen Van Loc, Member of Provincial Party Standing Committee, Head of the Provincial Party Mass Mobilization Committee, Chairman of the Provincial Fatherland Front Committee; representatives of sponsoring businesses in the province and the Provincial Women Entrepreneurs Association.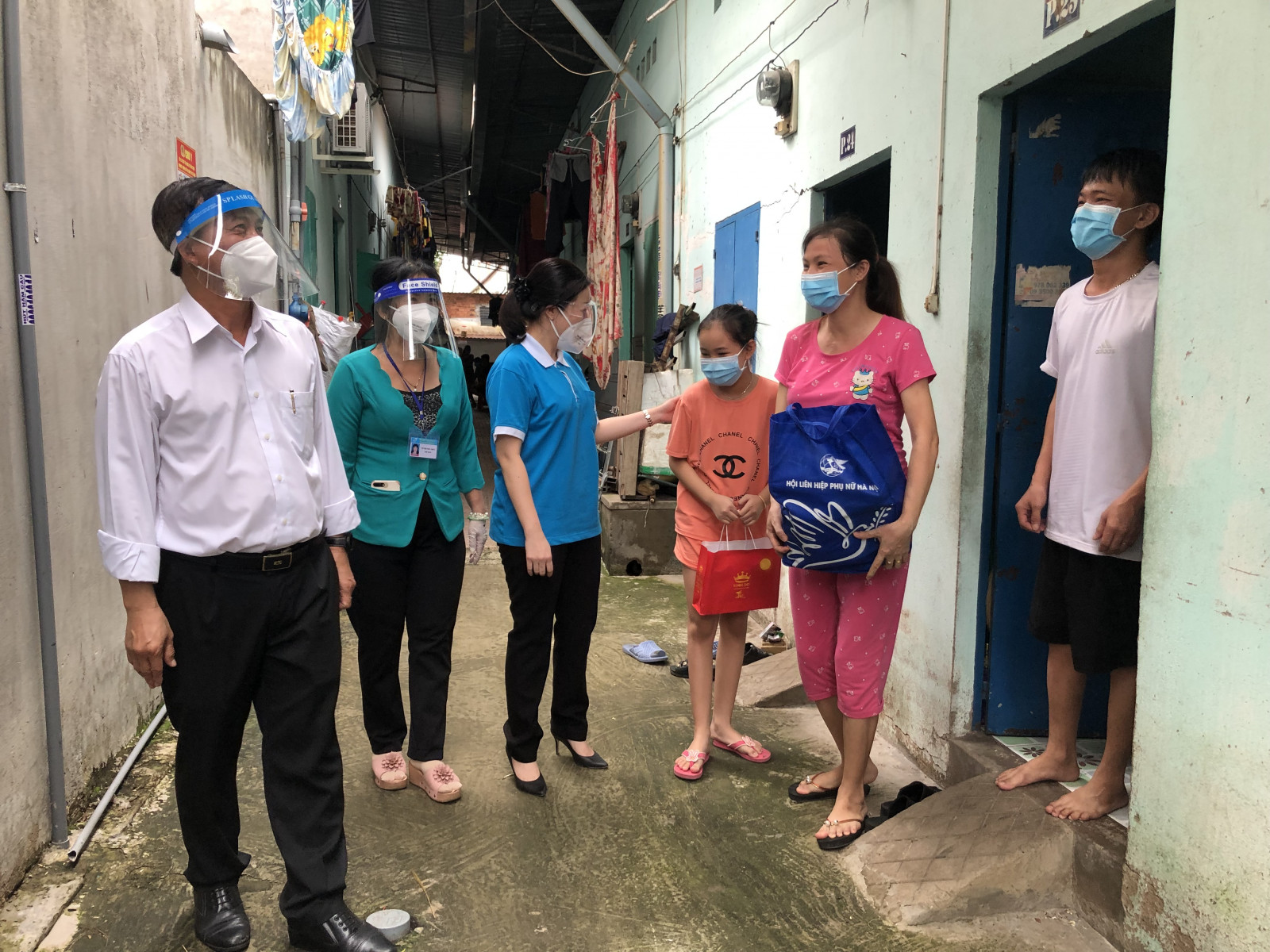 Nguyen Van Loc visits and encourages children and women at a lodging house in Thuan Giao Ward, Thuan An City.
According to Truong Thanh Nga, President of the Provincial Women's Union, the program "Giving love" consisted of two parts: Mid-Autumn Festival for orphans and giving milk. Gifts for the program included 1,000 moon cakes, 10,000 children's medical masks, 9,600 bags of milk, 2,760 sweets of many kinds. Besides, there were also 250 milk gifts from Hanoi Women's Union to women who are expecting babies (250 boxes of colostrum, 180 diaper bags for babies, 750 baby towels, sanitary bags for women…) The total value of gifts for the program is nearly 400 million VND.
Nguyen Van Loc ascertained the health conditions, implementation of isolation and treatment for F0 cases, support policies of municipal governments and mass organizations for residents. He also encouraged women and children having difficult circumstances to try overcoming the immediate obstacles and joining hands to fight the disease.
Reported by Quynh Nhu - Translated by Ngoc Huynh