On October 10, provincial Department of Industry and Trade in collaboration with Phu Chanh Industrial Compound (IC)'s Management Board organized the 6th round of Covid-19 vaccination for all workers, supply partners of the IC at Phu Chanh ward's mobile medical station in Tan Uyen town. Up to now, 100% of workers working at Phu Chanh IC have been vaccinated with 2 doses of Covid-19 vaccine.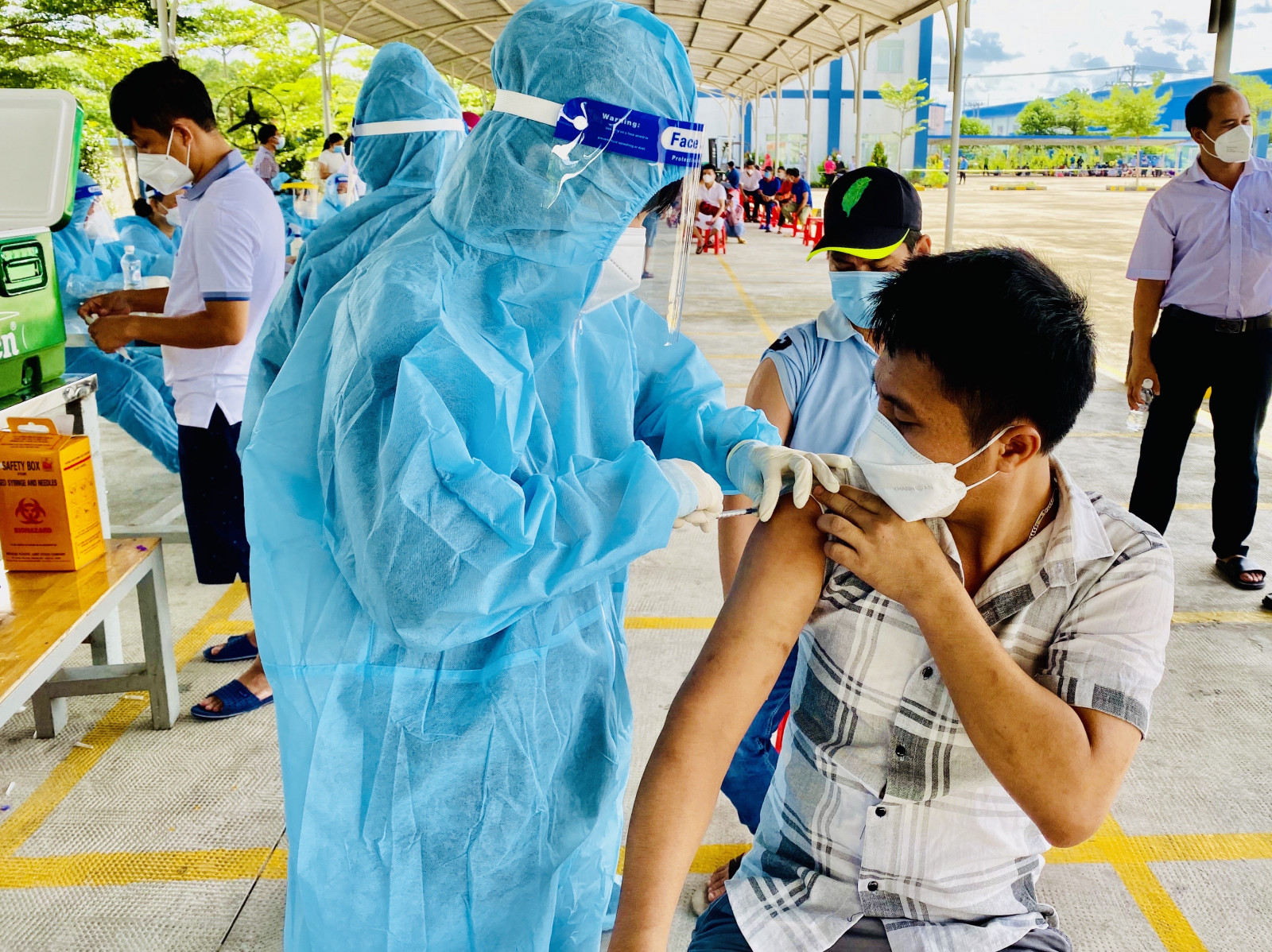 A male worker get vaccinated against Covid-19 at Phu Chanh IC
Over the past time, the organization of vaccination against Covid-19 was organized by provincial Department of Industry-Trade and Phu Chanh IC's Management Board scientifically, avoiding large gatherings and complying with the "5K" message of the Ministry of Health. Enterprises sent their staff to vaccination sites to assist relevant forces in data entry to ensure that their vaccine database was integrated into the system within the day, creating favorable conditions for workers to come to workplaces and scan QR codes for Covid-19 prevention and control at their entrance and exit gates.
Reported by Tieu My-Translated by Kim Tin