Dau Tieng district Police has just organized a training session on skills of preventing and coordinating in handling robbery, theft, fraud, property appropriation and violations of the law related to credit loans and blackmail occurred at banks and gold, silver and gemstone business establishments in Dau Tieng district.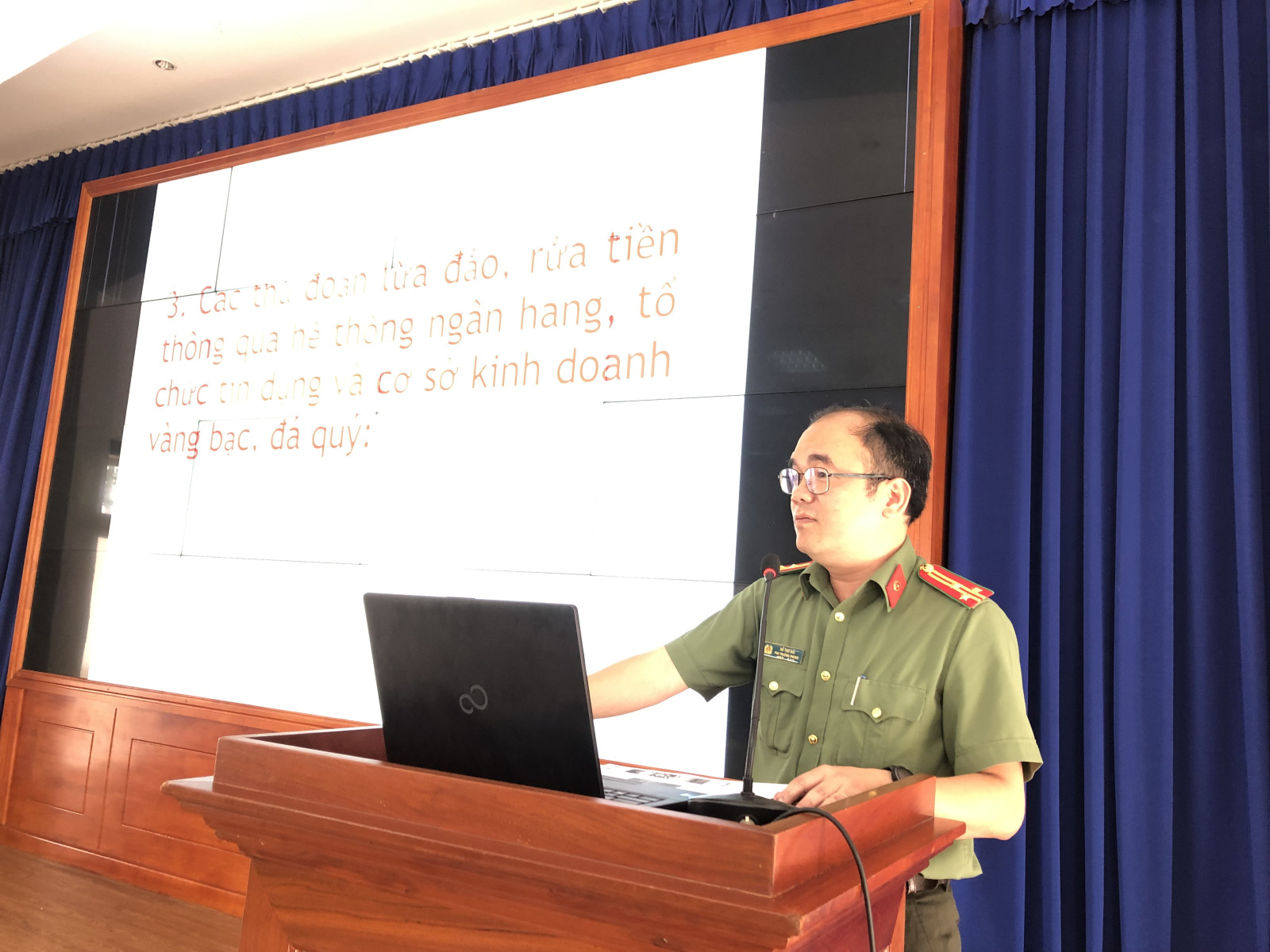 Senior Colonel Ho Tho Hai, Deputy Head of Division PA05 under Binh Duong provincial Police, instructs to prevent acts of fraud, robbery, robbery at banks and gold, silver and gem business establishments
Attending the training session was 12 owners of gold, silver, gems and leaders of 7 banks operating in the district. At the training session, the representative of the leaders of the relevant professional departments of the provincial Police said that for criminals who robbed a bank, before committing the offense, the subjects all researched the target first and used weapons in very aggressive ways.
According to the reporters, in order to limit the loss of life and property, bank employees, employees selling gold, silver, and gems at the establishments should be very calm when robberies occurred not fight against the subject but sought to delay or prolong the time, and at the same time, clearly identify the subject's appearance and means of transport to serve the investigation. At the training session, the leadership representative of Dau Tieng district Police Command wished that banks, owners of gold, silver, and gem businesses in the area should install emergency alarm buttons directly connected to the Police department, so when a robbery occurs, the police force will quickly receive the alarm and promptly handle the incident.
Reported by Thanh Quang – Translated by Vi Bao