On the afternoon of October 18, the Ministry of Foreign Affairs held an online conference between the delegation of Vietnamese Ambassadors and Consul Generals abroad for the 2021-2024 term and leaders of localities in the Southern key economic region and the Mekong Delta. Attending the event in Binh Duong province was Mai Hung Dung, member of provincial Party Standing Committee, Permanent Vice-Chairman of provincial People's Committee.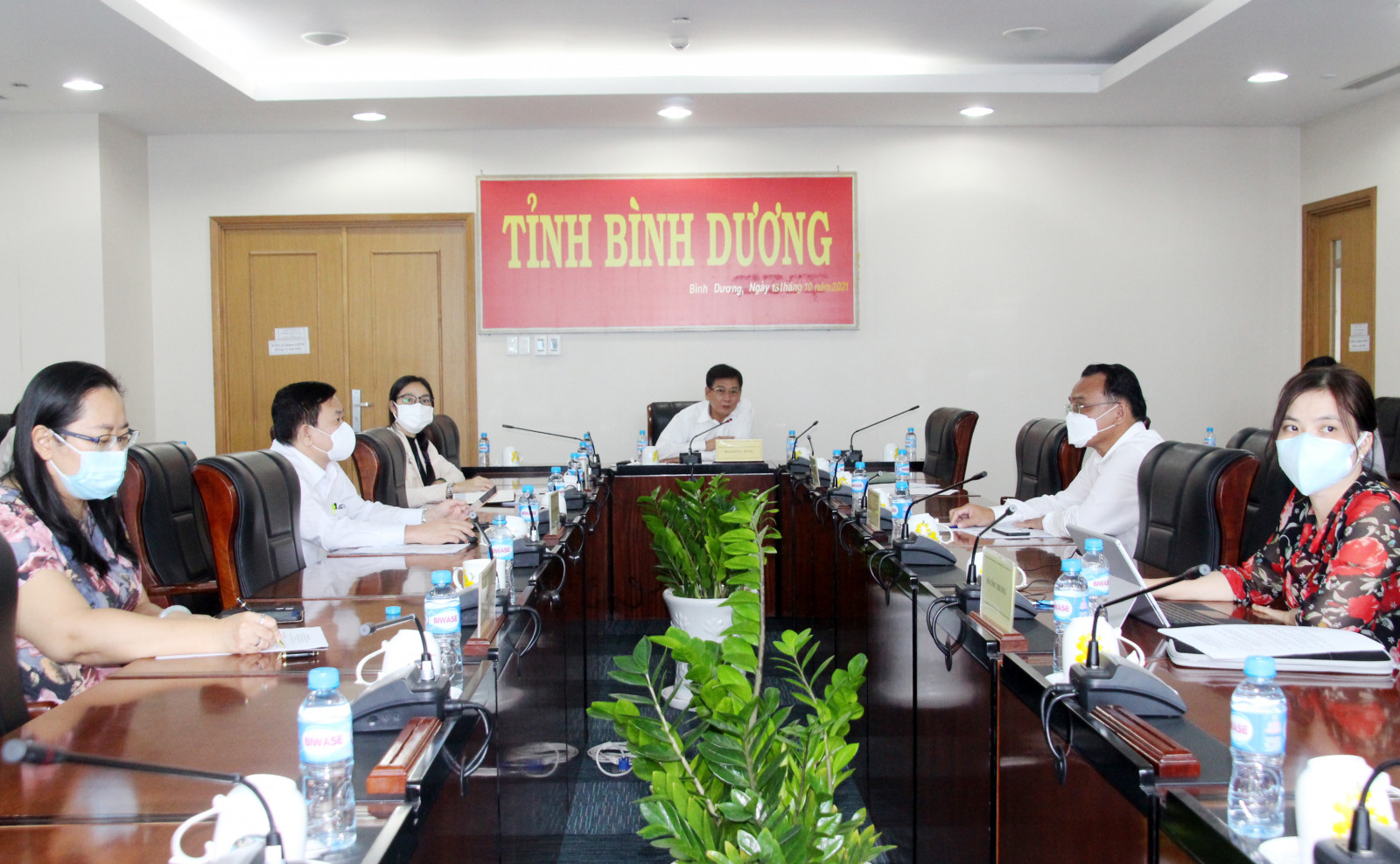 Delegates attending the conference in Binh Duong province
The conference is an opportunity for 19 southern localities to discuss and propose solutions on strengthening foreign economic cooperation, overcoming the consequences of the pandemic and recovering the economy to the Ambassadors and Consul Generals. Mr. Dung also wanted that the Vietnamese Ambassadors and Consul Generals abroad during their working term will continue supporting Binh Duong in exchanging and organizing conferences, seminars online or in person, implementing specific activities with foreign partners while paying attention to introducing investors and economic groups from other countries to Binh Duong for investment. The province has given priority to attracting investment in high-tech technologies, auxiliary industries and production of new and smart materials, etc, aiming to promote the development of these fields under the 4th industrial revolution and build up Binh Duong smart city.
In addition, he wanted them to support and create favorable conditions for the working visits of provincial delegations abroad in promoting investment, attracting ODA and FDI, etc, contributing to supporting the province to soon overcome the negative impacts of Covid-19 pandemic, quickly recovering and developing the local economy.
Reported by Ngoc Thanh-Translated by Kim Tin