On the morning of October 25, Red Cross Society of the province received 1,500 welfare gift bags donated by Kim Oanh Charity Fund to support disadvantaged people in the province affected by the Covid-19.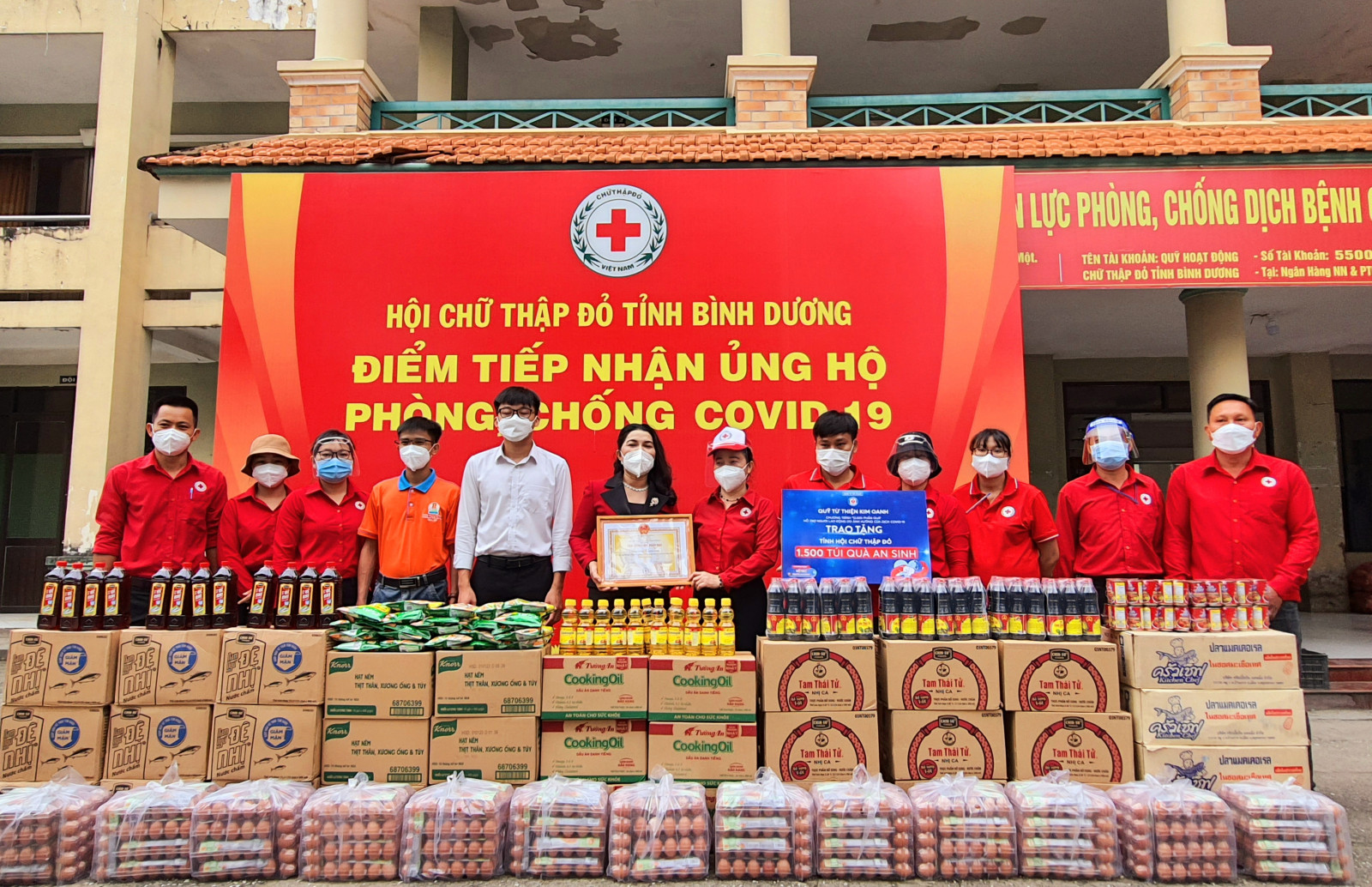 Nguyen Thi Le Trinh presents a memorable board to representatives of Kim Oanh Charity Foundation.
This time, the Charity Fund presented 12,000 bags of relief gifts, including 1,500 bags of necessities to the Provincial Red Cross. Each gift bag included rice, cooking oil, soy sauce, fish sauce, seasoning powder, canned fish and 10 eggs, worth about 300,000 VND each. Receiving the support, Nguyen Thi Le Trinh, Chairwoman of Provincial Red Cross, appreciated the golden heart and thanked Kim Oanh Charity Fund for always supporting charity activities. This support helped the Provincial Red Cross give more meaningful gifts and carry out sharing activities with disadvantaged people in the province.
* In the morning of the same day, the Provincial Red Cross held the 61st market day of 0VND at their humanitarian address on 30-4 Street, Phu Hoa ward, Thu Dau Mot city.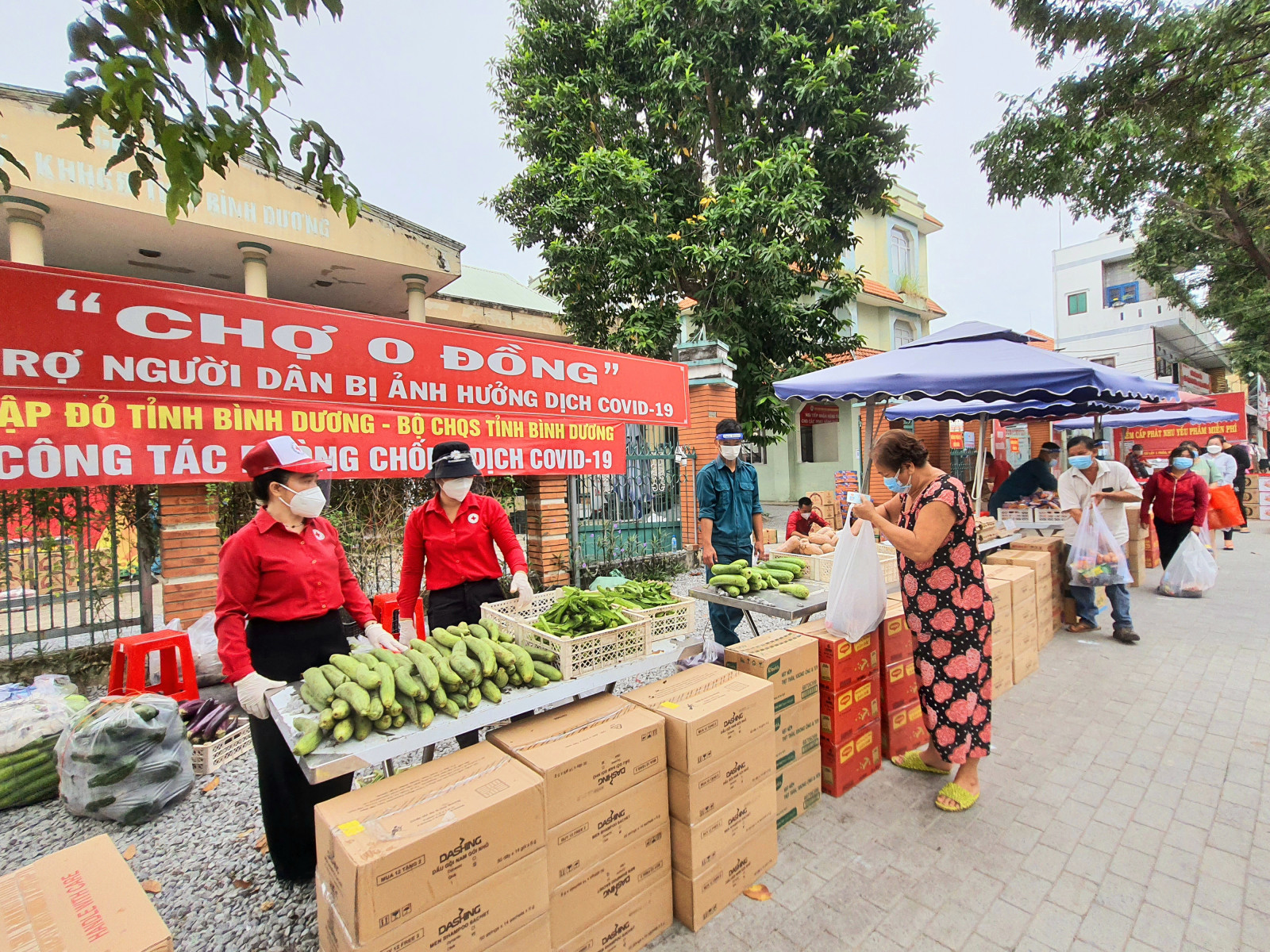 The 61st market day of 0VND supported many necessities for disadvantaged people in the province.
Right from the early morning, officers of the Provincial Red Cross and soldiers of armed forces were present at the site to arrange stalls and goods to serve people coming for 0VND necessities. In addition to food, necessities, vegetables, and fruits, this time the market also had a stall offering a lot used-but-good clothes for those in need.
The activity supported 500 disadvantaged people from localities in the province. People who went to the market were guided by the support force to keep their distance, queue up in order, and follow the 5K principle of the Ministry of Health throughout the market.
Reported by Hong Thuan - Translated by Ngoc Huynh